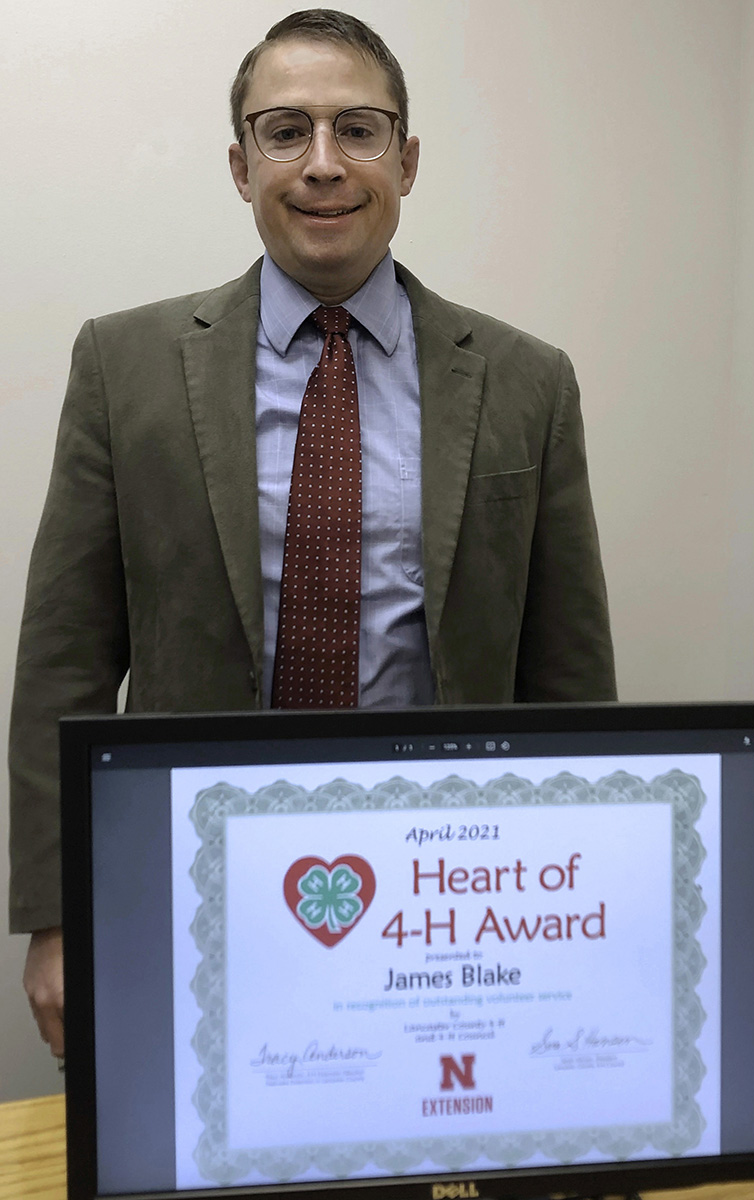 Lancaster County 4-H is proud to announce James Blake of Lincoln as winner of the April "Heart of 4-H Award" in recognition of outstanding volunteer service.

He has gone above and beyond his duties as Director of Strategic Initiatives and Focus Programs at Lincoln Public Schools (LPS) to help with 4-H school enrichment programs. For seven years, he has worked with Lancaster County 4-H staff to coordinate the delivery of these programs for LPS.

"Through my unique role in LPS overseeing K–12 science curriculum from 2014–2020, I have worked closely with 4-H as part of my day job," James says. "Examples in elementary curriculum: Lancaster County Embryology 4-H school enrichment program, Garbology and Earth Wellness Festival. With high school, we have the potential to partner with 4-H as we design the Early College and Career STEM program at Northeast opening fall of 2022. I appreciate the hands-on experience that 4-H brings to LPS students. When I go out and observe the 4-H staff presenting to elementary students, they always bring with them a component of discovery and curiosity."

Lancaster County 4-H thanks Blake for donating his time and talents. People like him are indeed the heart of 4-H!