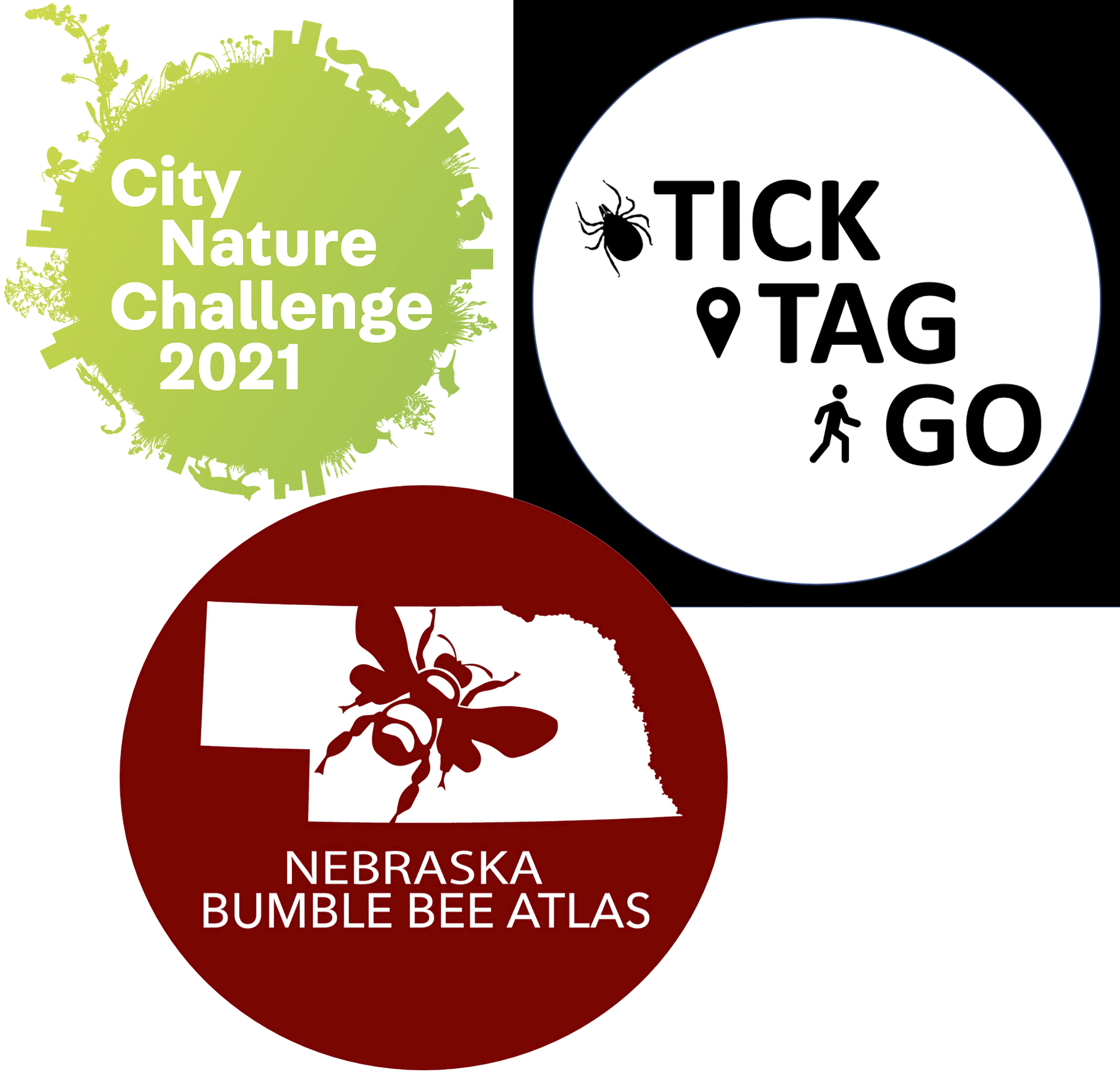 By Kait Chapman, Extension Educator in Lancaster County

Insect season is just around the corner! There are many opportunities to help contribute to research on Nebraska's insects and their relatives through Community Science projects.

LINCOLN CITY NATURE CHALLENGE — NEBRASKA GAME & PARKS
April 30–May 9
http://www.outdoornebraska.gov/citynaturechallenge
Organized on a global scale by the Natural History Museum of Los Angeles County and the California Academy of Sciences, the City Nature Challenge is an annual friendly competition among cities across the globe to find and document plants, fish, insects and wildlife over a four-day period. Snap a picture of the wildlife you see in Lancaster County and upload it during the observation period to have your observation counted towards Lincoln's total.

TICK TAG GO — IANR
https://ticktaggo.unl.edu
With new tick species being identified in the state, records of tick presence are critical to understanding which species are found where. University of Nebraska Lincoln's (UNL) Tick Tag Go is a community-powered effort to establish baseline data on tick distributions in Nebraska and relies on passive surveillance — the collection of ticks you come across in your daily routine and activities. Submit your tick photos and data for identification.

NEBRASKA BUMBLE BEE ATLAS — XERCES SOCIETY
http://www.nebraskabumblebeeatlas.org
A statewide survey effort aimed to track and conserve Nebraska's native bumble bees using catch-and-release methods. Participating in the Atlas is a great opportunity for anyone looking to take an action in pollinator conservation, and can be done safely outdoors. Virtual workshops are held in May to prepare volunteers with an understanding of bumble bee biology and identification skills before the survey season begins in June. New volunteers welcome!