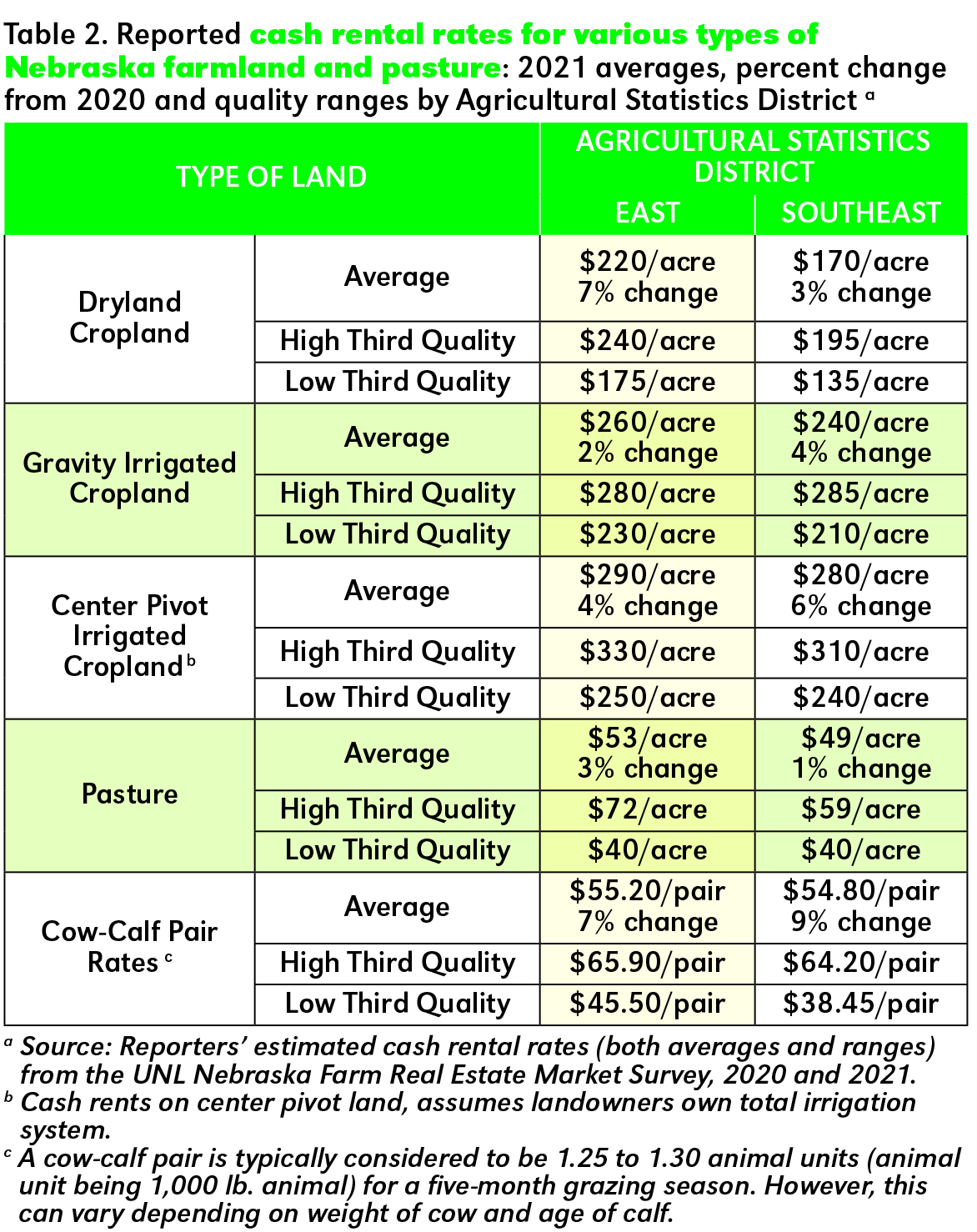 The University of Nebraska–Lincoln Department of Agricultural Economics annually surveys land industry professionals across Nebraska including appraisers, farm and ranch managers, agricultural bankers and related industry professionals. Preliminary results from the survey are divided by land class and summarized by the eight Agricultural Statistic Districts of Nebraska.

Land industry professionals responding to the annual survey attributed the rise in Nebraska farm real estate values to current interest rate levels, crop prices and COVID-19 disaster assistance payments provided to operators across the state. These forces substantially impacted farm and ranch finances across Nebraska. Operators faced an exceptional amount of risk and uncertainty when navigating production decisions during the height of the COVID-19 pandemic. Lower interest rates and disaster assistance payments provided stability to an industry facing an unprecedented economic shutdown and disruptions of supply chains.

Source: Mar. 10, 2021 Cornhusker Economics.

FOR MORE INFORMATION
Be sure to catch the full article at https://go.unl.edu/cashrentsurvey. For questions regarding this survey, contact Jim Jansen at 402-261-7572 or jjansen4@unl.edu.