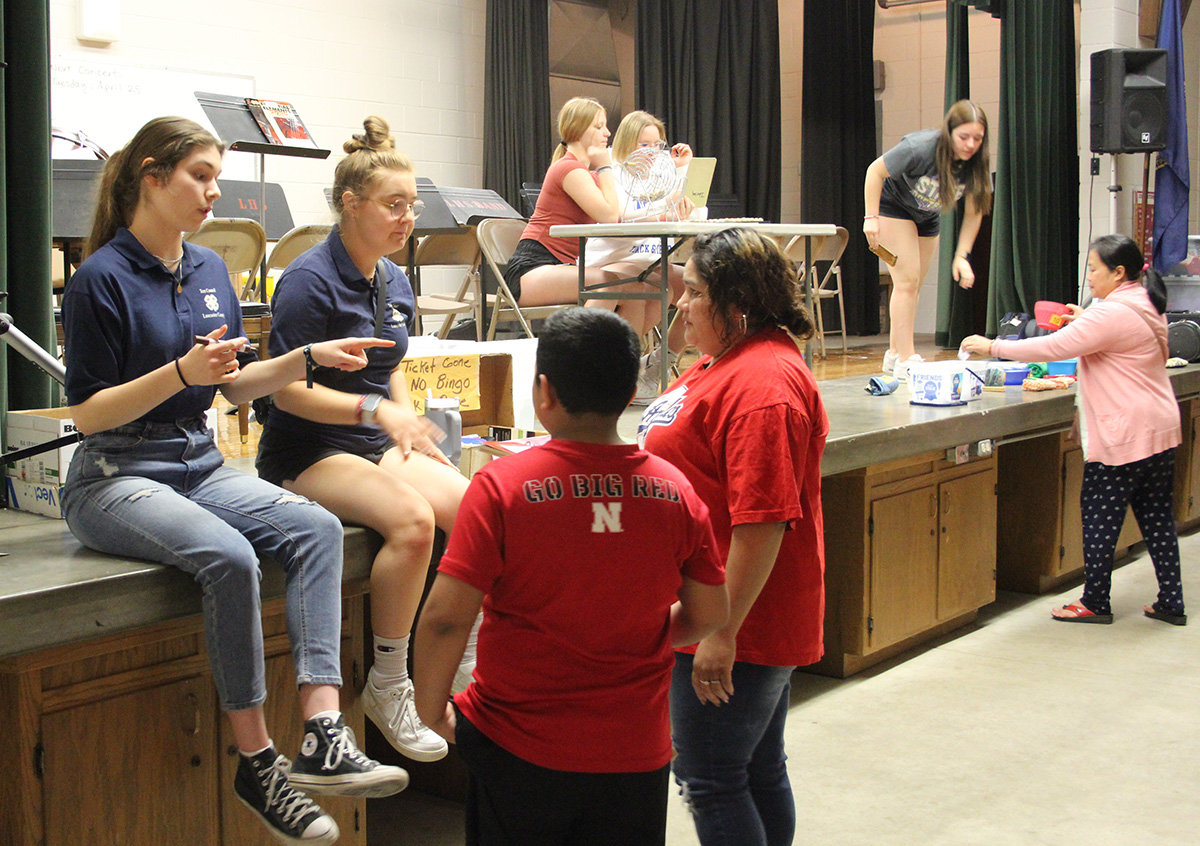 About 250 people attended the Kiwanis Karnival sponsored by the Lincoln Center Kiwanis Club in April at Elliott Elementary. Nine 4-H clubs created and staffed 11 game booths. Teen Council members ran bingo for adults. Lincoln Center Kiwanians served snacks.

Lorene Bartos, Nebraska Extension in Lancaster County Emeritus and Lincoln Center Kiwanis member, said, "Elliott families enjoyed the 2023 Kiwanis Karnival and expressed their thanks. Kiwanians enjoy working with the Elliott and 4-H families. A special thank you to the 4-H clubs and families who provided the fun games for the children. Thank you to the 4-H Teen Council for running bingo for adults. Once again, a very successful event for all."

More photos are on Flickr at https://flickr.com/photos/unlextlanco.