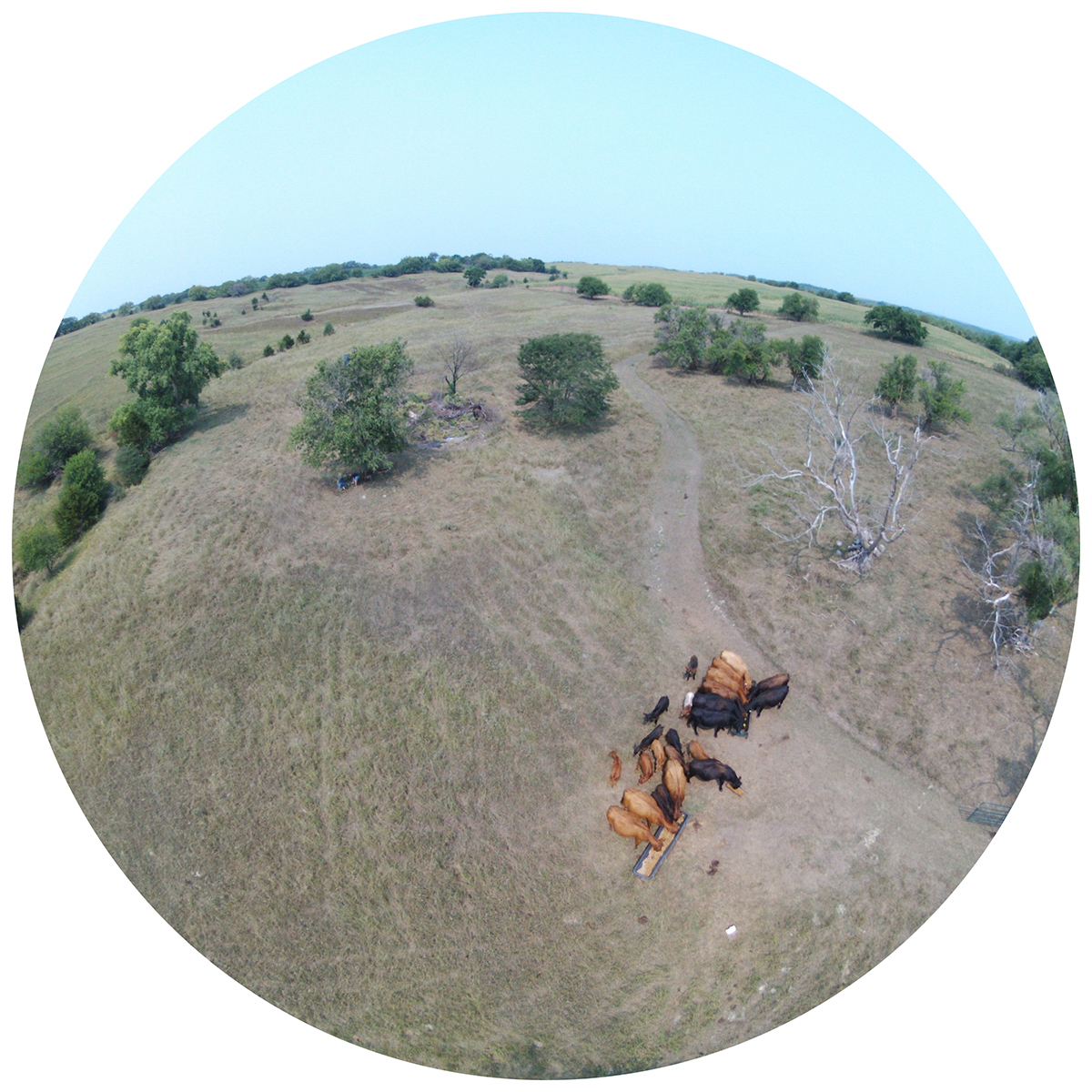 By Tyler Williams, Extension Educator

Acreages often come with 20 or more acres of tillable land that may be farmed. There are many questions to answer: What should I plant? Do I have the equipment? What do I do with the product? Should I rent out the land? What is it worth? These questions are difficult to answer, so it requires you to list out the pros and cons and the options you have.

There is often a sense of pride when plowing, planting and harvesting your own land. For many acreage owners, this is part of the reason you chose to live on an acreage. Getting your hands dirty and growing food is something many people don't get to experience and now you have the opportunity to make that happen.

KNOW YOUR LAND
The first step to making this decision is to evaluate your land. Is your land suitable for farming? What is the soil type or are there any geographic features that make growing a crop difficult? What is the current state of the land? For many acreages, the previous owners have made that decision for you. If the land had previously been farmed, there is a good chance the ground is suitable for farming. If the land is still in a prairie, this may hinder your decision to put it into farm ground.

You will also need to make sure you follow any local guidelines or permitting for land use in your area. Depending on your location, you may have county or city zoning regulations that need to be met. You should first contact the local zoning authority to find out if there are any restrictions to farming or housing animals.

Your land may also be more valuable and less stressful to rent it out. Pasture or tillable farm land is often sought out by farmers and ranchers in the area. Determining what the land is worth is not a simple answer, but is a combination of local demand, quality of land and cost of alternative feed (if grazing land). Nebraska Extension produces an annual survey of land values and cash rental rates, which can help with this question. This can be found at https://lancaster.unl.edu/ag.

STARTING A FARM
If this land is farmable, do you have the equipment, time and resources to farm the land? Depending on the system, this often requires at least a tractor, planter/drill, harvest equipment or haying equipment. There is sure to be a break down along the way too, so tools, parts and a problem-solving attitude are often necessary to get through the day.

I would guess most new acreage owners do not have the equipment, tools and resources to farm the ground right away. If this is the case, there are other options to get your operation underway. Many local growers often hire custom operators to provide these services to your land — however, they come with a price. A great guide for custom farming rates is produced by Nebraska Extension and is titled "2018 Nebraska Farm Custom Rates." This can be found at http://lancaster.unl.edu/ag (click on "Farm Management"). This will give you an idea of the costs associated with the many farming practices. This option allows you the thrill of making the farming decisions, but you don't have the initial cost of the equipment or the need to take time to do these field operations.

Another option is to start small. Start with a medium-to-large-sized commercial garden that does not require large equipment. Once you have some experience (and possibly profit) under your belt, it won't be as big of a risk to expand your operation. If you decide this is the direction to go, you should visit your local Farm Service Agency (FSA) office to learn about the beginning farmer program and other opportunities available for registered farms.

If the land is still in a grassland, raising animals may be an option. Horses, sheep, cattle, goats, etc., are all viable options when adequate grassland is available, but it is not that simple, of course. Animals require daily care, water and often need supplemental feed or nutrition. For larger animals, 10–20 acres is likely not able to support a couple horses or cows for the entire year. This will require you to purchase hay or other feed to get the animals through winter.

You will also have to decide your desired outcome for the animals. Are they being raised as pets, livestock or for another purpose? This will lead to another set of questions, such as reproduction, marketing, transportation and facilities. Raising a few animals, however, may provide good use of the land without the necessary investment in equipment.

There are many positives to owning and operating a small farm. They can provide excellent experiences, develop life skills, and create opportunities for you and your family. It is important, however, to consider all of the possible positives and negatives to living and operating on a farm, in order to make sure the negatives aren't "deal-breakers."

FOR MORE INFORMATION
Nebraska Extension has many resources to aid in your journey of starting a farming or ranching operation. Visit
https://extension.unl.edu to find resources and contacts related to your specific needs.