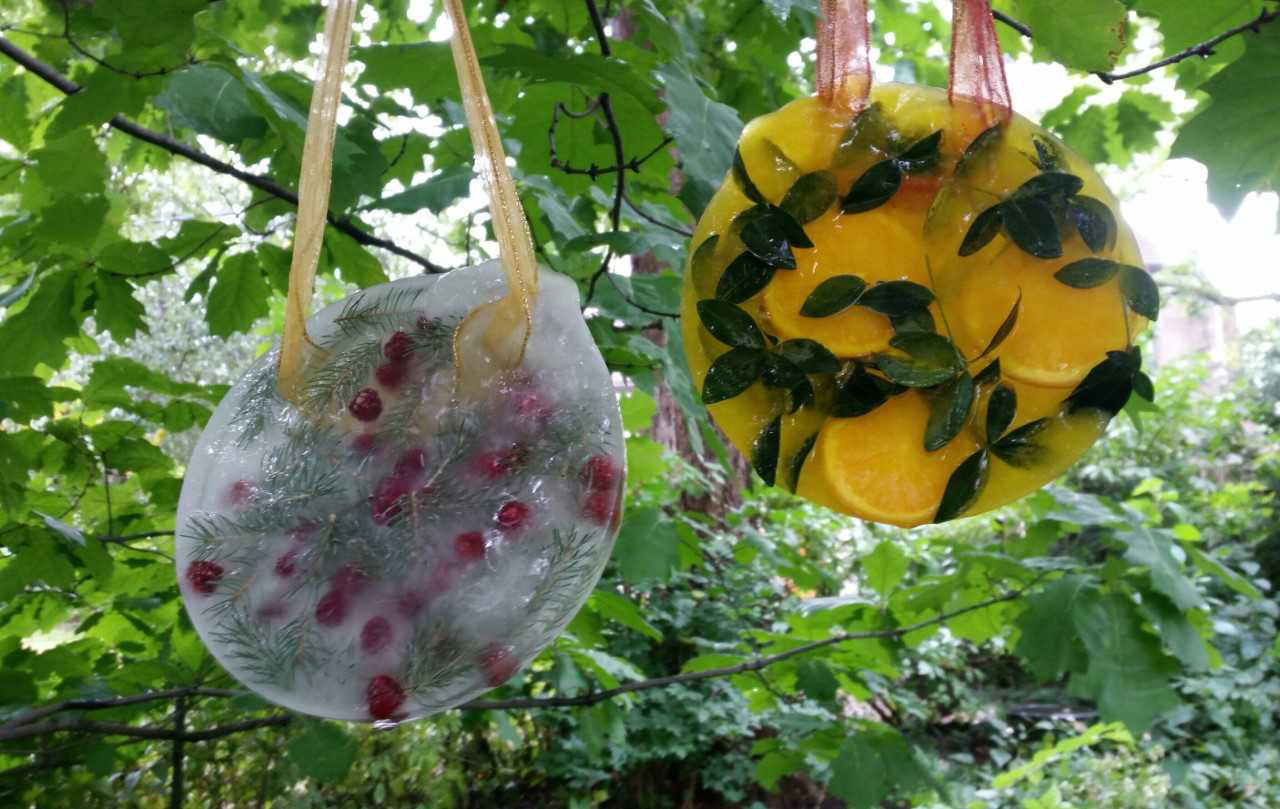 By Mary Jane Frogge, Extension Associate

Making an ice suncatcher with natural materials is a fun winter activity for all ages. Using water, natural materials, freezing temperatures and a little time, you can create an outdoor decoration to place in the yard during the cold winter months.

1. Collect twigs, leaves, pinecones, cranberries, seeds, orange and apple slices, or other small natural materials to use as decoration for your suncatcher. The suncatcher needs a hanger, use a small loop of twine or ribbon.

2. Fill a pie or cake pan half full with water. Add a bit of food coloring to add color to your suncatcher. Arrange your decorations in the water. By adding fruit or bird seed you can make your suncatcher a bird feeder too. Position the hanger in the water leaving the loop out for hanging later. Place the pan outside if you have freezing temperatures or in the freezer to freeze overnight. After you have the pan in place to freeze, add more water to fill the pan. If you are doing this activity with kids, it can be a bit messy. It might be a good idea to make them outside.

3. When frozen, pop it out of the mold or run the underside of the cake pan through warm water for a few seconds until it loosens. Hang your ice suncatcher on a fence or a tree in the yard. Remove the ribbon or twine once the ice suncatcher has melted.