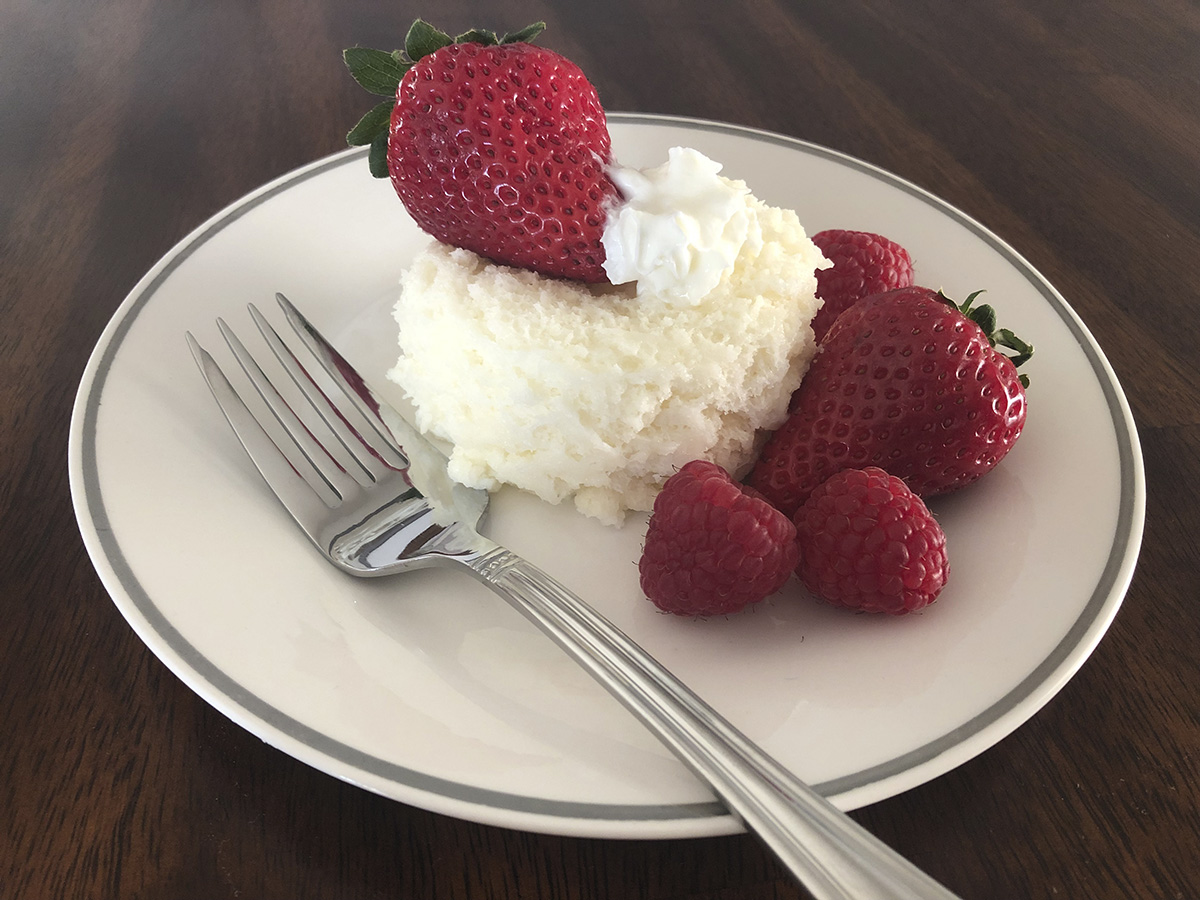 By Kayla Colgrove, MS, RDN, ACSM-CPT, Extension Educator, Lancaster Co.

ANGEL FOOD PASTRY WITH FRESH BERRIES AND WHIPPED CREAM
(1 Serving)

1 ounce angel food cake mix (3 tablespoons)
1/8 cup yogurt, low-fat vanilla (2 tablespoons)
1/8 cup raspberries (about 3)
2 strawberries, sliced
1 tablespoon lite whipped topping (can use 1–2 tablespoons)

1. Scoop 3 tablespoons of angel food cake mix into a microwave-safe cup or mug.
2. Add 2 tablespoons of vanilla yogurt and stir.
3. Place in the center of the microwave oven and microwave for 1 minute.
4. Take out of microwave and let cool for 1 minute.
5. Using a knife, cut around the sides of the cup to loosen the cake and "dump" it on a plate.
6. Dollop 1 tablespoon of whipped topping on top of the cake.
7. Sprinkle raspberries around the angel food cake and add sliced strawberries to top.

Nutrition Facts Per Serving: Calories 161, Total Fat 2g, Saturated Fat 1g, Cholesterol 2mg, Sodium 259mg, Total Carbohydrate 34g, Dietary Fiber 2g, Sugars 25g, Protein 4g

Source: What's Cooking? USDA Mixing Bowl from USDA Center for Nutrition Policy and Promotion.