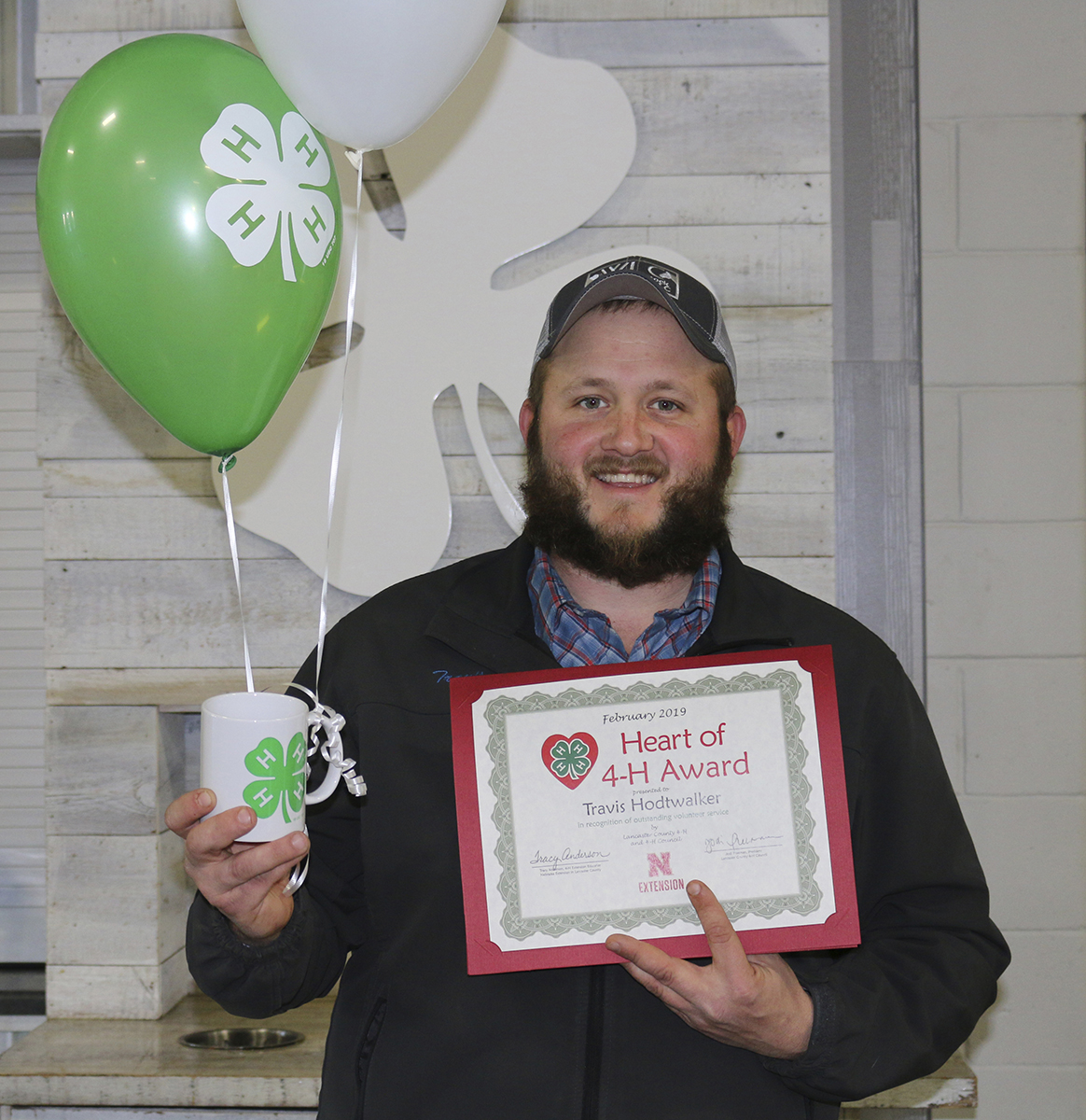 Lancaster County 4-H is proud to announce Travis Hodtwalker of Walton as winner of the February "Heart of 4-H Award" in recognition of outstanding volunteer service.

Since 2014, Travis has been a junior board member of the Lancaster County Agricultural Society, which manages the Lancaster Event Center and Lancaster County Super Fair. In that capacity, he has assisted with 4-H & FFA livestock shows and activities at the Super Fair. He has gone above and beyond his duties as a junior board member to help with 4-H/FFA at the fair.

Former Lancaster County 4-H staff member Cole Meador says, "Travis is always willing and able to lend a helping hand whether it is market beef weigh-in day, setting up last minute panels for county fair or helping to make shows run smoothly. The time and energy Travis devotes to the 4-H program is invaluable."

Travis says, "I enjoy helping with the shows and seeing all the hard work the 4-H kids put into their projects."

Lancaster County 4-H thanks Travis for donating his time and talents. People like him are indeed the heart of 4-H!