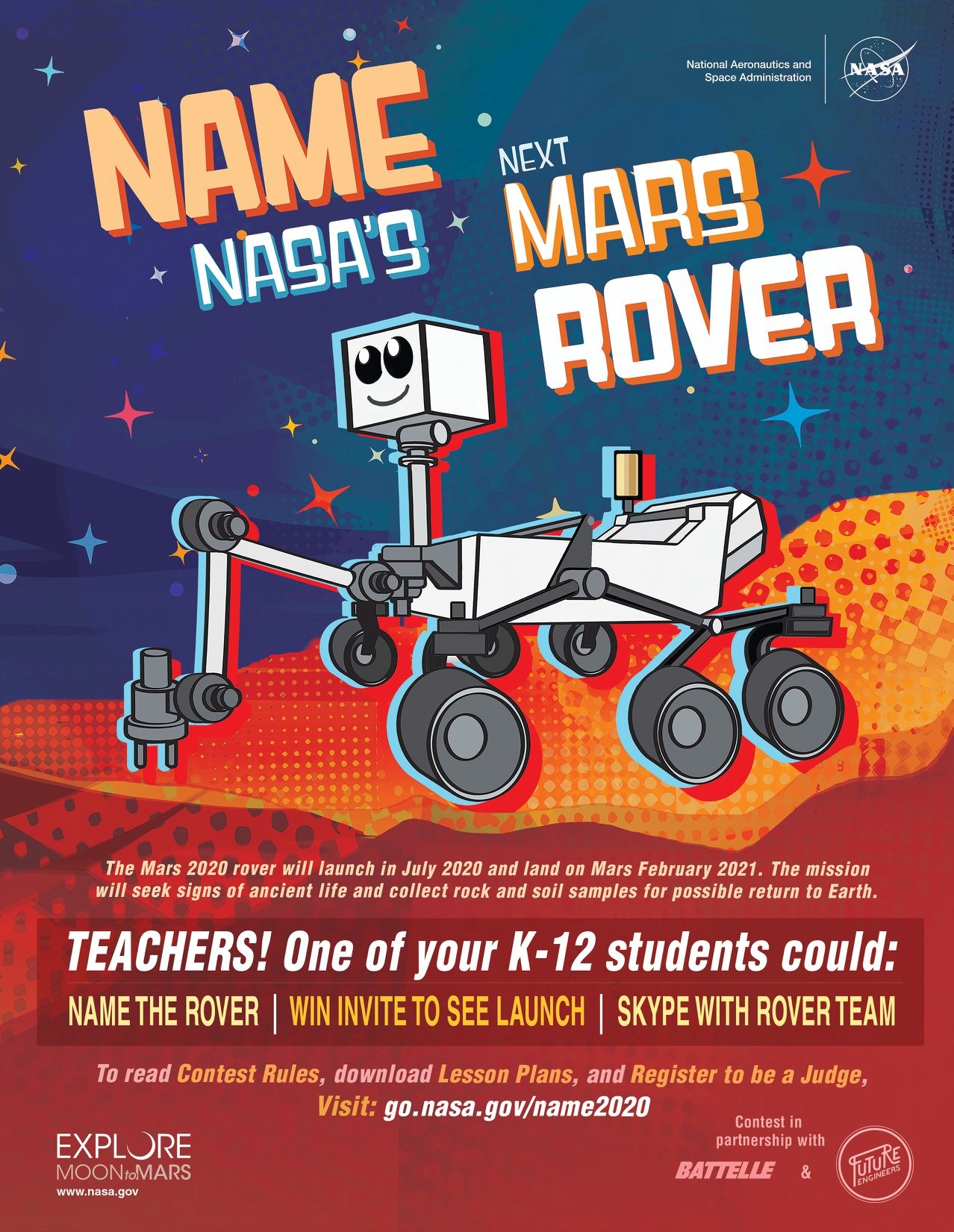 The Mars 2020 Rover naming contest is here for K-12 students. There will be a semi-finalist in each state and the NASA Nebraska Space Grant will have a special recognition for Nebraska's winner. Teachers can also register to be a judge.

Students are challenged to think of a rover name and write a short essay (up to 150 words) to explain why their chosen name is the best. Entries are due Nov. 1, 2019!

https://mars.nasa.gov/mars2020/participate/name-the-rover/

Teachers and other interested adults, we need you to be contest judges. Register here:
https://www.futureengineers.org/registration/judge/nametherover

Read more about the Mars 2020 mission at https://mars.nasa.gov/mars2020/.