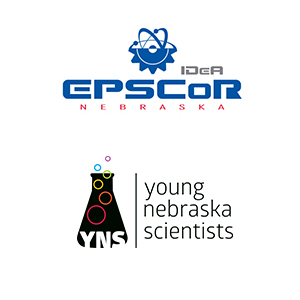 Nebraska EPSCoR is now hiring an Outreach Coordinator to manage its outreach portfolio, including Young Nebraska Scientists programs.

This portfolio spans a group of activities ranging from those that are funded by the Nebraska EPSCoR office, to those activities that are both funded and fully administered by the office. Nebraska EPSCoR programs include, but are not limited to, high school and middle school camps, high school researcher program, mobile labs for teachers, and support of undergraduate researchers at universities and colleges.

The Outreach Coordinator will identify opportunities to develop new outreach and education programs and to partner with individuals and groups with similar outreach and education goals to Nebraska EPSCoR; and provide presentations to local and national partners regarding outreach portfolio and participation in our programs. This position also provides required reports on activities and participation in programs, and coordinates feedback from program participants with external evaluators for program decisions and reporting. In addition, this position provides secondary support for other responsibilities throughout the office as needed.

Learn more here.
More details at: https://careers.nebraska.edu/postings/1455