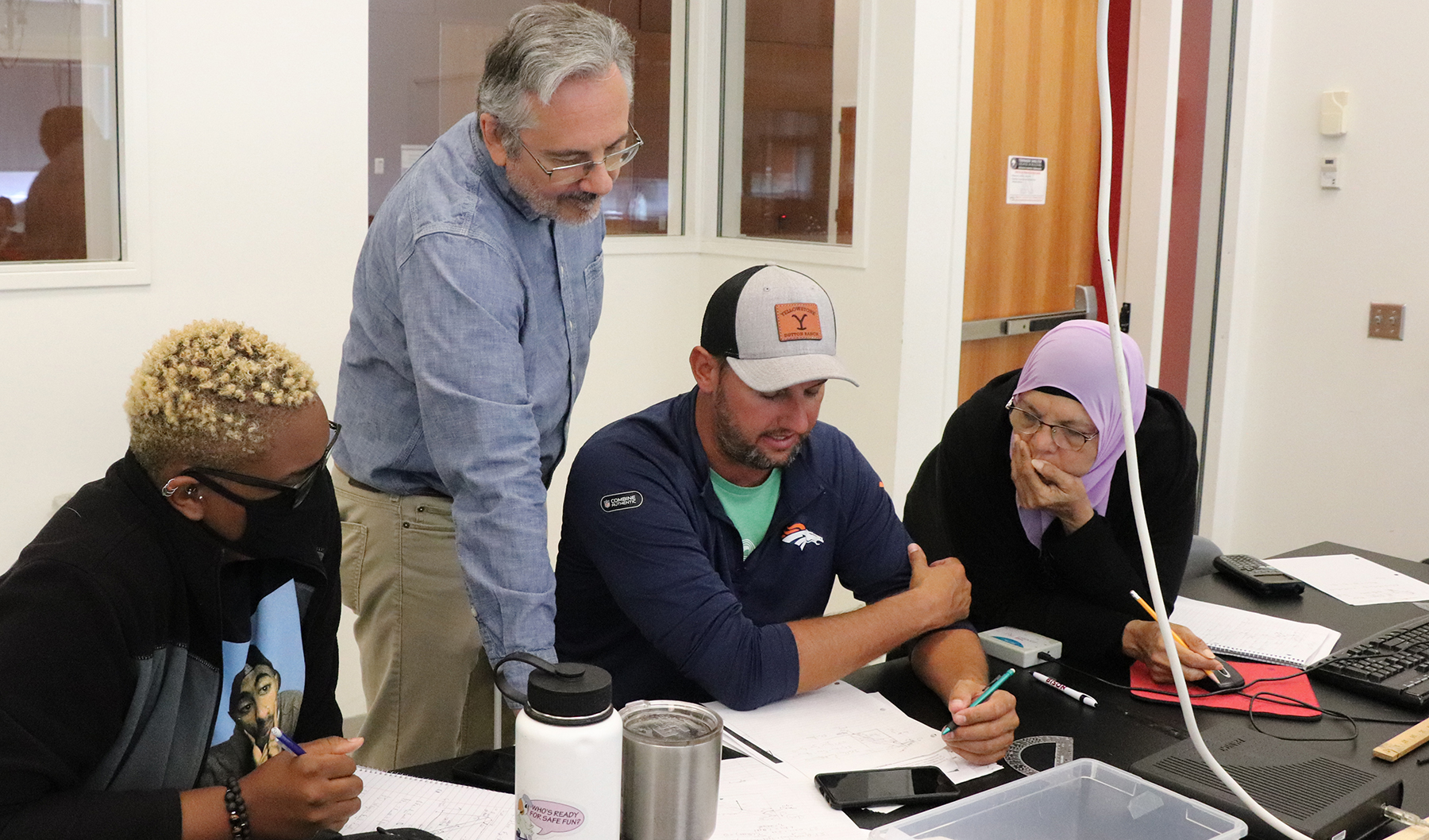 The Nebraska Math and Science Summer Institutes put flexibility first and offered 14 courses via web conferencing in the summer of 2022, as well as three grant-funded courses in computer science, four fully online courses, and four in-person courses in Gretna, Hastings, and Lincoln.

NMSSI courses, grant courses, and courses required for degrees welcomed 160 graduate students for a total of 271 registrations in 23 courses. Of the 160 graduate students, 135 were Cornhusker State teachers and 14 were educators from outside of Nebraska.

Science offerings included new courses ASTR 892: Life in the Universe for STEM Teachers (An Introduction to Astrobiology), BIOS 891: Modern Genetics and Inheritance, and PHYS 892: Vectors in Introductory Physics. Teachers in the new NSF-funded Noyce Master Teaching Fellows program for science took PHYS 892, as well as GEOS 898: Methods in Geoscience Field Course Instruction, which was happy to make its return to the outdoors. Elizabeth Lewis, science senior advisor in the CSMCE and a professor in Teaching, Learning and Teacher Education, will be recruiting soon for the second cohort of this Noyce grant.

Thank you for your support of our courses this summer. We hope to expand our fully online course offerings in Summer 2023. To learn more about courses available online this fall, see https://math.unl.edu/mat-schedule.