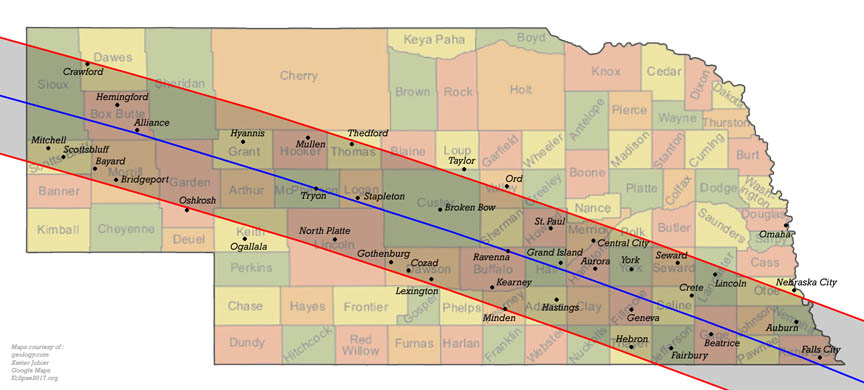 Mark your calendars for UNL's Science and Engineering Expo Fair at Haymarket Park on August 21, the day of the 2017 solar eclipse! We will experience a total solar eclipse, bringing midnight darkness, at 1:02:36pm for a total of 1 minute and 24 seconds. It will be a once-in-a-lifetime experience!

UNL is a host of this large public event in Lincoln, coinciding with the 2017 Solar Eclipse. The Lincoln Saltdogs baseball team has succeeded in getting a daytime game scheduled for August 21, which will be billed as an "Eclipse-Delayed Game."

The fair will be run right outside the stadium, on the open corridor along its gates. We plan to live video-stream images from the UNL student observatory (atop the Memorial Stadium parking garage) and the UNL Minnich Solar Telescope for periodic display on the stadium viewing screens. The Minnich Solar Telescope will be set up with a "beam-splitter" allowing direct viewing through an eyepiece simultaneously with the camera pickup streaming online and to stadium screens. The game will be interrupted starting about a half hour before totality so everyone can enjoy the displays at the fair and witness the eclipse.

For more information about bringing your students, please contact Lindsay Augustyn at laugustyn@unl.edu.