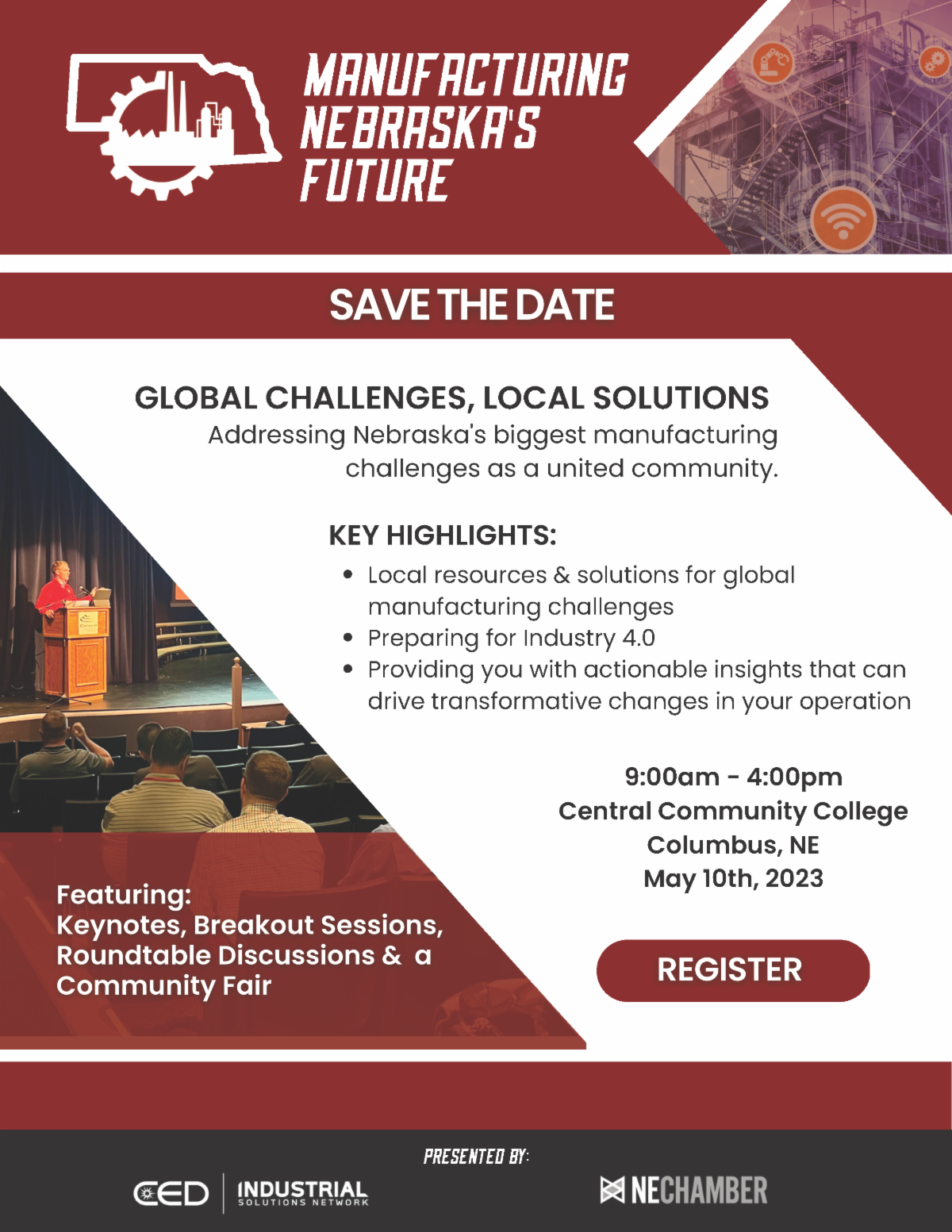 The event, co-hosted by the NE Chamber and CED | Industrial Solutions Network, aims to expedite the understanding and implementation of Industry 4.0. This initiative intends to safeguard the Nebraska Manufacturing Community from present-day risks and the progressively intensified competition of the future.

The primary objective of this event is to provide support to manufacturing leaders who recognize the need for transformation as a vital component of their business's sustainability. We will tackle challenges, identify opportunities, and bring together local resources to aid you on your journey
Register at https://go.unl.edu/ncnf2023.