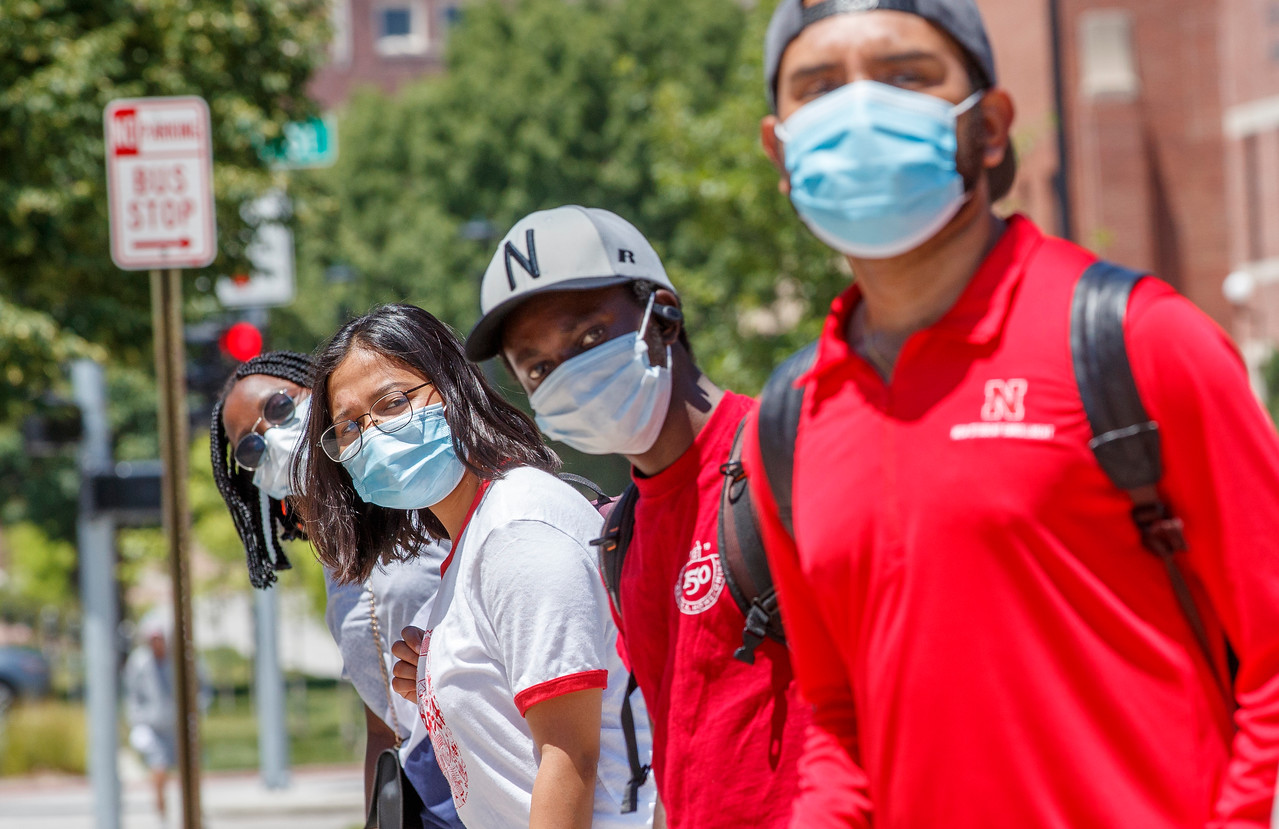 If you still have questions about face coverings, it's okay. The University Health Center is has answers to some common frequently-asked questions.

Should I really wear face coverings?
Yes, you definitely should. Not only is it university policy, but it is also the right thing to do. Wearing a face covering is an important way to prevent the spread of COVID-19. Since many can be infected without ever showing symptoms, wearing a face covering is a critical part of keeping our community healthy.

Watch these four quick Husker Health Tip videos to learn more:
• How to Wear Face Coverings
• How To Wash Face Coverings
• Face Coverings and Carbon Dioxide
• Truth or Myth: The Right Way to Wear Face Coverings

Visit the University Health Center website to learn more about face coverings, read articles about what the Nebraska Medicine experts are saying, view frequently asked questions and other resources.