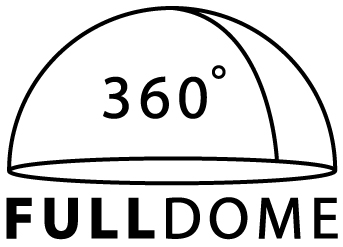 For one day only, Mueller Planetarium in the University of Nebraska State Museum will present a festival of fulldome shows. Beginning at 11 a.m. on March 31, visitors may enjoy up to five different shows for a special discounted cost.

The ticket price to see three or more shows on the schedule this day is $8 for adults and $7 for children 18 and under. (Friends of the Museum pay $7.) Tickets for single shows will also be available at the regular ticket price of $3 adults and $2.50 children. Tickets will be sold at the museum's front desk on the day of the festival only.

In addition to the ticket price, visitors must pay admission to the museum, $10 families, $5 adults, $3 children, ages 4 and under free.

The schedule for March 31:
• "Black Holes" – 11 a.m.
• "Sea Monsters" – noon
• "Natural Selection" – 1 p.m.
• "Light Years from Andromeda" – 2 p.m.
• "Forces of Nature" – 3 p.m.

Mueller Planetarium was Nebraska's first digital fulldome planetarium and continues to lead with innovative new programming, said planetarium coordinator Jack Dunn.

"We felt it would be fun to bring back some past shows while still offering the current ones with a 'festival'— in the spirit of film festivals. But in this case, we'll showcase several fulldome planetarium shows for a reduced cost."

For more information and previews, visit the planetarium's website, http://www.spacelaser.com.

The University of Nebraska State Museum (Morrill Hall) and Mueller Planetarium are south of 14th and Vine streets on the University of Nebraska-Lincoln City Campus. Parking is free. For more information on the museum, visit http://www.museum.unl.edu.
More details at: http://spacelaser.com/