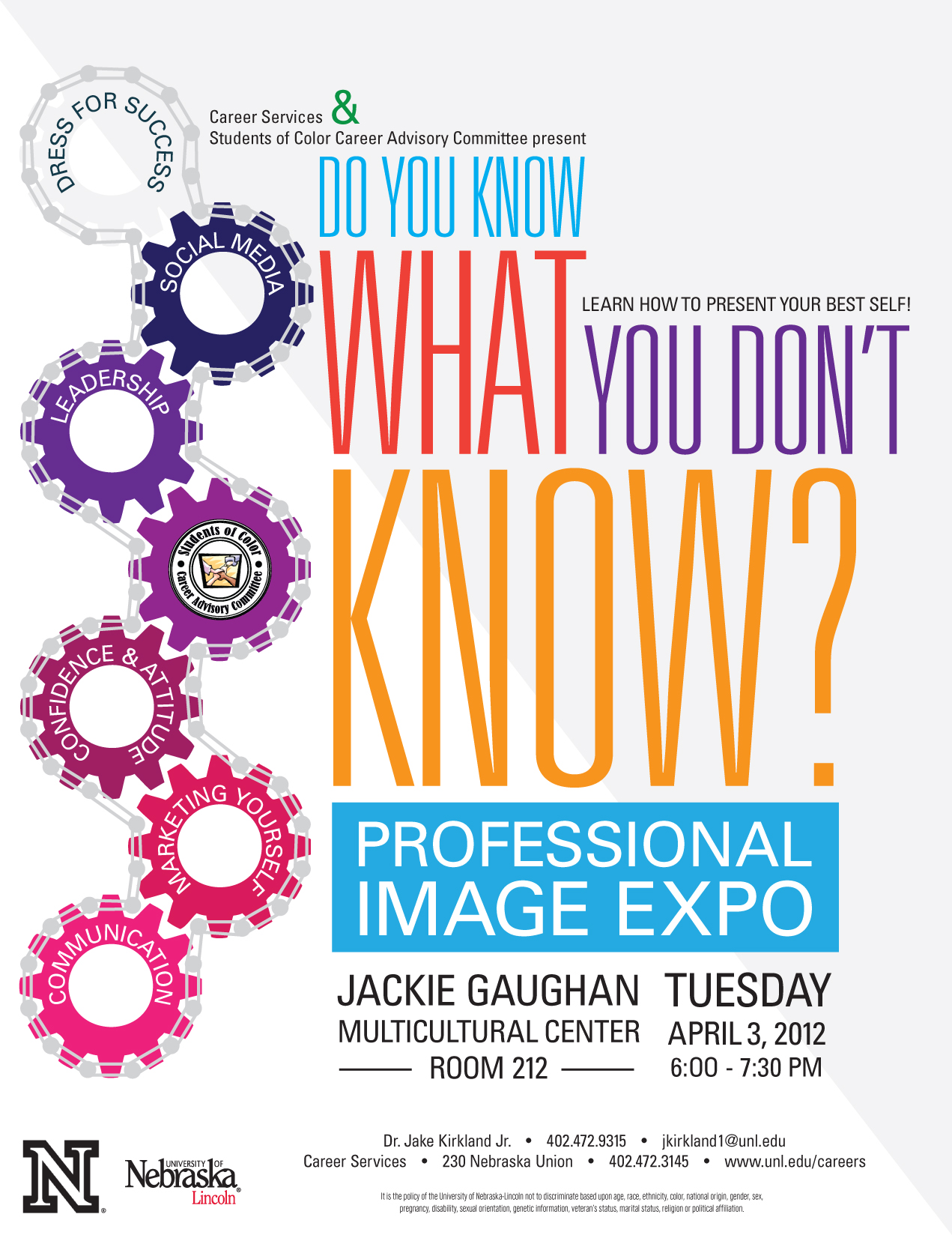 The Students of Color Career Advisory Committee (SOCCAC) will present a professional image expo from 6:00-7:30, April 3 in Room 212 of the Jackie Gaughan Multicultural Center. All students are encouraged to attend and learn how to present their best selves.

Campus and community representatives will guide students in developing a professional image based on the topics of: Dress for Success, Social Media, Leadership, Confidence & Attitude, Marketing Yourself and Communication.

The event is free and open to all students. Refreshments will be provided.