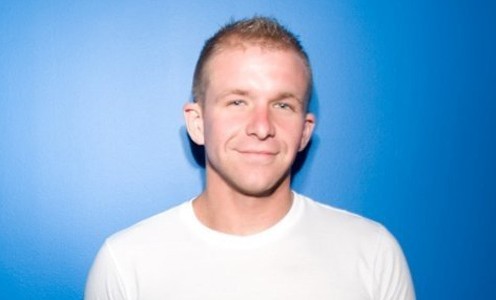 Author Mark Brennan Rosenberg is featured in a 3:30 p.m., April 12 LGBTQA Resource Center presentation in the Nebraska Union.

Rosenberg is touring the nation in support of his critically acclaimed book "Blackouts and Breakdowns" and his upcoming book "Eating My Feelings." The UNL event will include a reading from "Blackouts and Breakdowns." Rosenberg is currently one of the only first-time lesbian/gay/bisexual/transgender authors to do a book tour of this size.

"Blackouts and Breakdowns" is a no-holds-barred look into the life of a 20-something gay, fabulous and alcoholic young man. Rosenberg tells his hysterical tale through 11 short stories ranging from teen-agers stealing Nativity scenes off of stranger's lawns to attempting to pick up a deaf guy in a bar by pretending to know sign language.

Brutally honest and funny, "Blackouts and Breakdowns" sends a message of hope for young people battling addiction.

Rosenberg's presentation is free and open to the public.

For more information, go to http://go.unl.edu/po3.