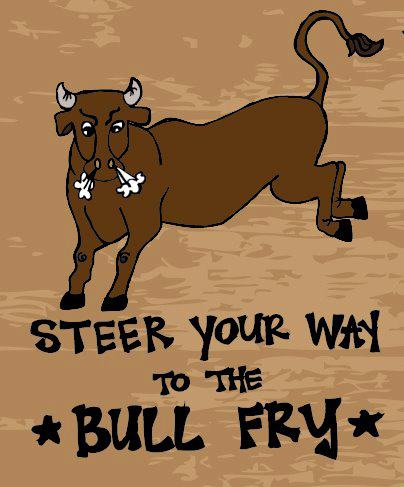 Due to the weather on Saturday, the Burr-Fedde Bull Fry has been rescheduled for April 21st from 3-7 p.m. The event is an annual philanthropy organized by the Burr-Fedde student government and the Burr-Fedde-Love residents.

Each year a recipient is picked who is in need of financial assistance due to a unfortunate circumstance such as a medical condition or natural disaster. The Bull Fry and Bull-a-Thon events will help raise money to assist the chosen recipient in the expenses that have accrued from their unfortunate circumstance.

The 2012 Bull Fry Recipient is the family of Amanda Yrkoski, a 17-year-old senior at Fullerton High School diagnosed with stage four cancer. In addition, Amanda Yrkoski's younger sister, Sam, has had a series of asthma attacks and seizures, resulting in additional medical expenses for the family. The Yrkoskis operate a farm as their main source of income.

The Bull Fry is a family-friendly event featuring a meal and entertainment. The meal includes bull fries (Rocky Mountain oysters), hamburgers, hot dogs, sides and drinks. Entertainment features inflatable games, a dunk tank, mechanical bull and a rock wall. Cost is $7 for a meal, $5 for the games, or $10 for both. UNL students receive a $2 discount (for food or both) with a valid NCard.
More details at: https://www.facebook.com/pages/Burr-Fedde-Bull-Fry/191636430858023