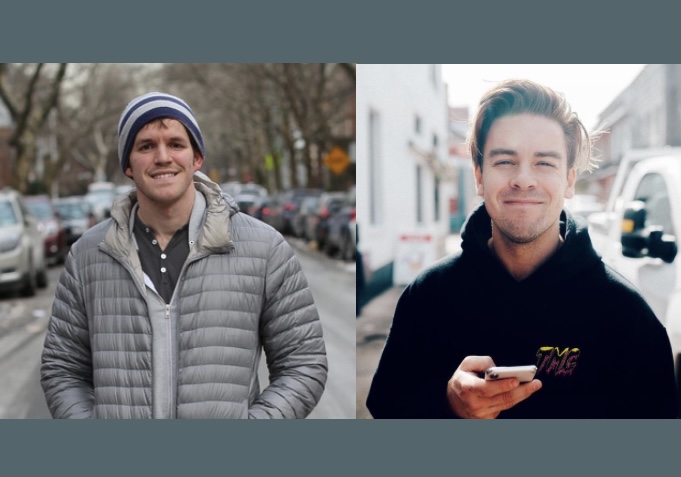 UPC Nebraska presents back-to-back nights of entertainment and inspiration with exciting events from two social media stars.

Join an exclusive free Zoom webinar on Thursday February 25 at 7:30 p.m. for An Evening with Cody Ko. Cody Ko has quickly established himself as one of the most sought-after young talents in Hollywood, having taken the worlds of both comedy and music by storm.

After gaining popularity on Vine and later YouTube for his hilarious take on social behavior and commentary, he joined forces with long-time friend and collaborator Noel Miller to form the comedy duo Tiny Meat Gang. On screen, Cody was recently seen reprising his role in season three of Real Bros of Simi Valley, which premiered on Facebook Watch last year. Previously, Cody was nominated at the Shorty Awards for YouTuber of the Year and Forbes called him The Most Interesting YouTuber in the World. He has also produced content for well-known brands such as LG, Ford, Bud Light, Old Spice, Wendy's, McDonald's, and more.

If you're looking for a special experience involving connection, storytelling and what it truly means to be human, join in once again for a meaningful free Zoom webinar at 7:30 p.m. on Friday, February 26 with Brandon Stanton– Humans of New York: the Power of Authentic Storytelling.

Brandon Stanton shares his journey of personal growth and discovery, and uncovers the stories behind the stories featured on Humans of New York, powerfully illustrating the value of sharing your experiences. As the founder of the street portrait blog, Humans of New York, Brandon has emerged as a worldwide Internet phenomenon and one of today's most influential storytellers. With millions of social media followers, his individual story, like those on HONY, illustrates the power of the Internet, the value of storytelling, and our desire to remain connected with real people in a tech-driven world. Brandon's gift for storytelling has since spawned two best-selling books, Humans of New York, which spent 45 weeks on the New York Times best-seller list, and Humans of New York: Stories. On stage, he candidly shares his own personal story, and the perspective he has gained since embarking on his journey to help others tell theirs. Listeners take away a renewed appreciation for the power of one person and one idea to inspire millions, and encouragement to be a force for good and contribute something meaningful to the world.

For more information and the chance to enter a giveaway, follow @upcnebraska on Instagram and Facebook, and @upc_nebraska on Twitter.
More details at: https://unl.campuslabs.com/engage/organization/university-program-council