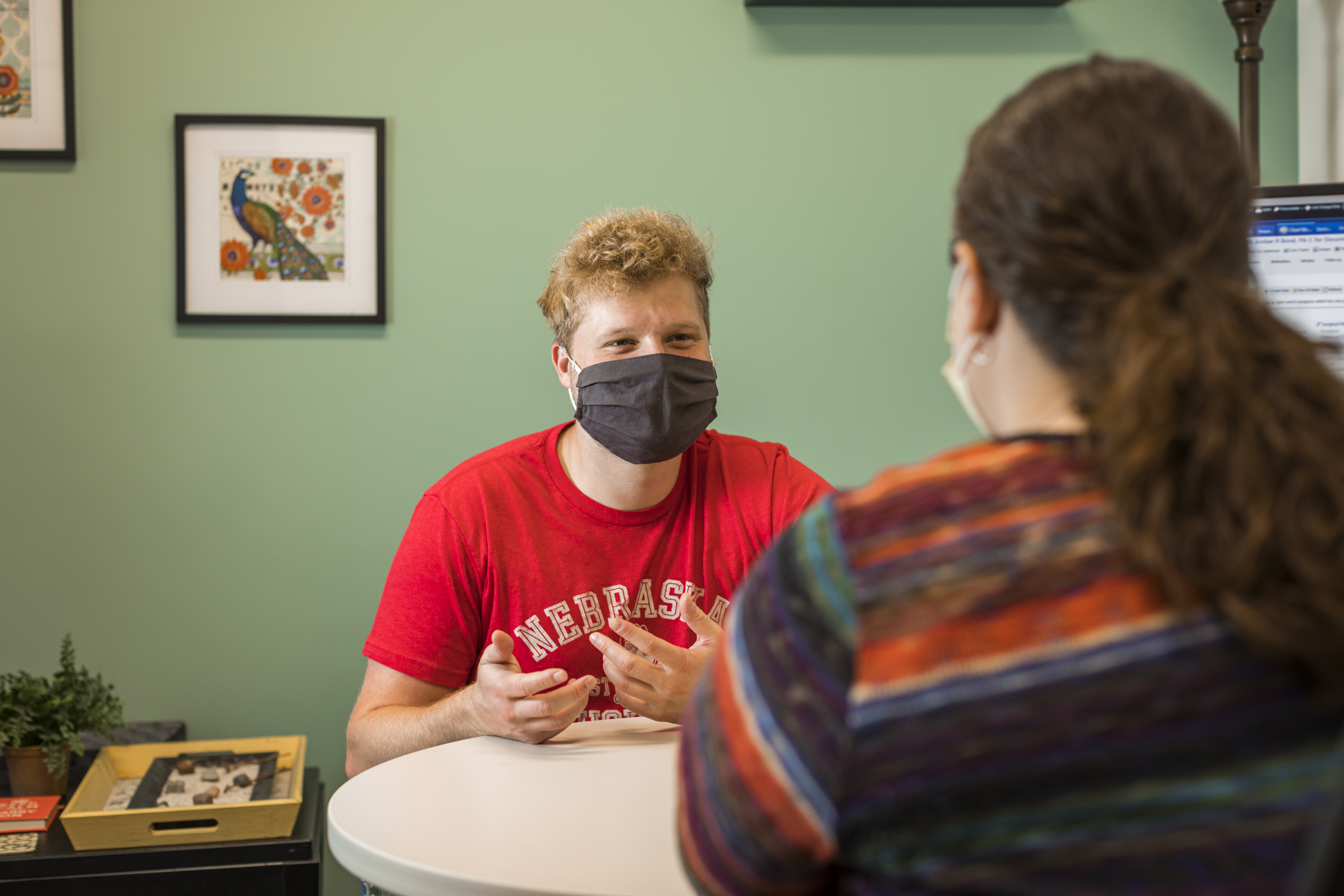 If you encounter mental health challenges while you are a student, many on-campus resources are available to you. One such offering is the psychiatric medication management services at the University Health Center.

Psychiatry services are different from therapy services like those offered through Counseling and Psychological Services. Although both treat mental, emotional and behavioral concerns, psychiatric providers diagnose mental disorders and offer evaluations, education and medication management. They treat a wide array of conditions, including:
Depression

Anxiety

Life stressors

Eating concerns

ADD/ADHD (no testing available; community testing referrals provided upon request)

Bipolar disorder

Insomnia

Schizophrenia and more.

How to begin care
If you are new to psychiatric services and would like to explore medication options in treating your mental health symptoms, call the health center at 402.472.5000 to schedule an initial evaluation with a psychiatry provider. For those who are unsure or do not want to take medication, you can schedule a therapy appointment with Counseling and Psychological Services by calling 402.472.7450. Best practices show that therapy combined with medication management have the most positive outcomes in treating mental health disorders.

Transfer psychiatric care
If you are already under the care of a psychiatrist back home but would also like to receive care on campus, no need to worry. The psychiatric team at the UHC is more than willing to coordinate care with your provider at home. They will make every effort to ensure the transitions between home and school are as seamless as possible. However, it may be necessary to schedule an appointment with the previous provider over summer and holiday breaks if needed when you are not on campus.

Call 402.472.5000 to begin a transfer of care.

Fill mental health prescriptions on campus
The health center pharmacy can fill orders for most mental health medications. You can contact your psychiatric provider to transfer prescriptions. The UHC psychiatry team cannot refill medications without having an initial evaluation and routine follow-up appointments.

Cost of care
Psychiatric medication management visits are specialty appointments and are not covered by student fees. There are charges for each visit. Visits include the initial appointment and also include follow-up appointments, which can occur once a month to once every three to four months depending on the patient's situation. To determine how much each visit will cost, you should contact your health insurance provider for coverage information. Patients are responsible for any charges not covered by insurance.

Hours and location
Psychiatric medication management services are located inside the medical clinic on level two of the University Health Center, 550 N. 19th St. Regular hours are Monday through Friday from 8 a.m. to 5 p.m. with some early evening hours available during the fall and spring semesters. Both in-person and telehealth visits are available. Call 402.472.5000 to schedule.

More details at: https://health.unl.edu/psychiatric-medication-management