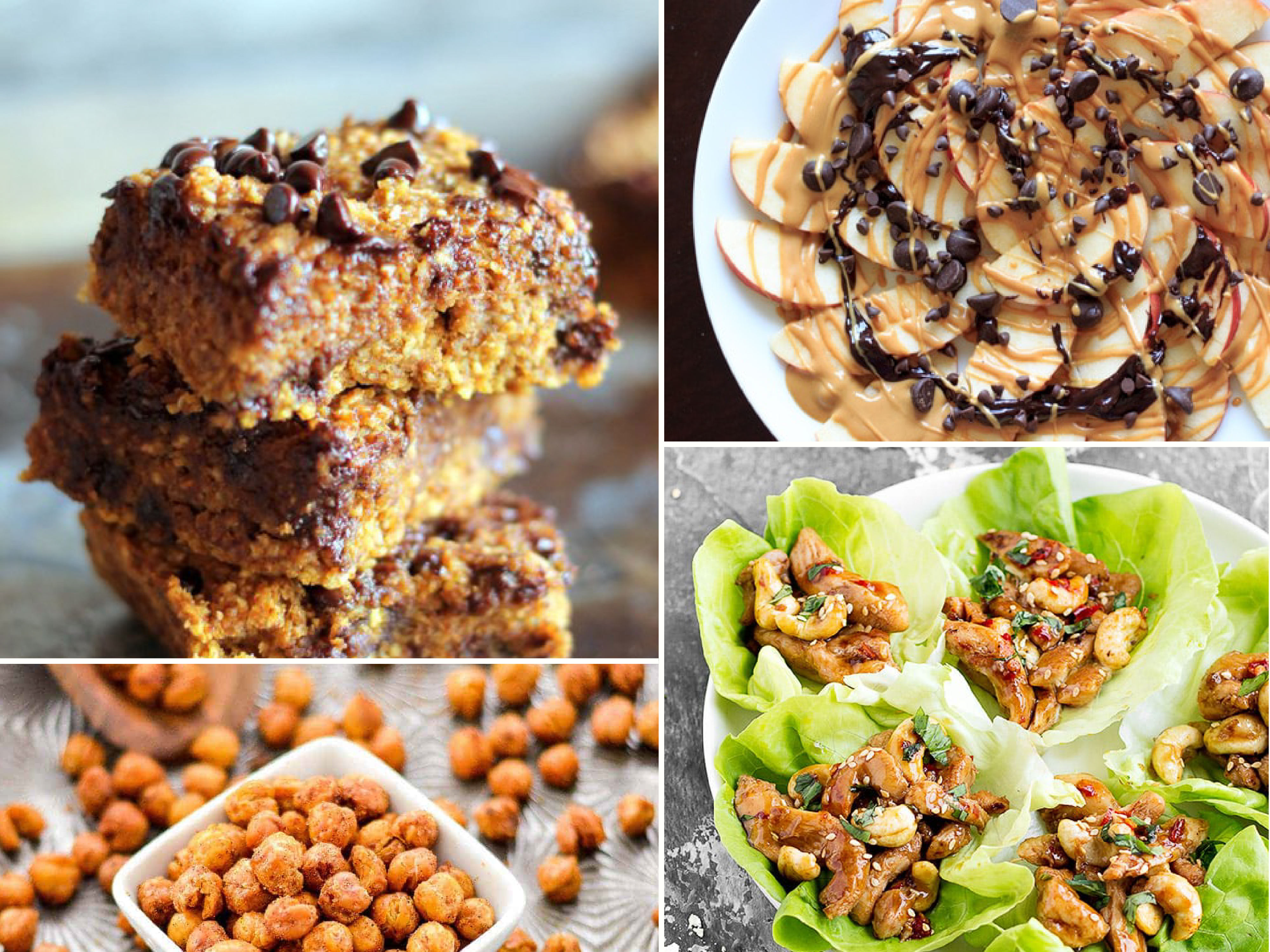 written by Dani Higgins, student intern with Dining Services


The holiday season is a wonderful time to see friends and family, many times around the dinner table. While most will be filling up on main courses consisting of beef, pork, turkey, and more; we've picked out some healthful snacks for lighter, less filling options.

__________________

Healthy Pumpkin Chocolate Chip Oat Bars

Pumpkin – rich in Vitamin A, which can boost your immune system and help fight off bacteria.

Applesauce – contains insoluble fiber which can promote digestion and make you feel full longer.

Get this recipe at ambitiouskitchen.com.

__________________

Crunchy Roasted Chickpeas


Chickpeas – helps control your blood sugar due to having a low glycemic index and is rich in soluble fiber that helps lower cholesterol levels.

Olive Oil – a monounsaturated fat that has been shown to lower low-density lipoprotein cholesterol levels in the body, which is the unhealthy cholesterol in the body.

Get this recipe at joyfoodsunshine.com.

__________________

Apple Nachos with Peanut Butter and Dark Chocolate


Apples – contain flavonoids, which are compounds that protect your body from harmful agents and boost your immune system.

Peanut Butter – helps the body control cholesterol levels, blood sugar, and blood pressure due to the presence of oleic acid.

Get this recipe at trialandeater.com.

__________________

Cashew Chicken Lettuce Wraps


Lettuce – a great source of hydration, as it's over 95% water, and is rich in Vitamin K to boost bone health.

Ginger – contains gingerol, which is a powerful anti-inflammatory and antioxidant compound to guard the body against harmful agents.

Get this recipe at aseasyasapplepie.com.

__________________