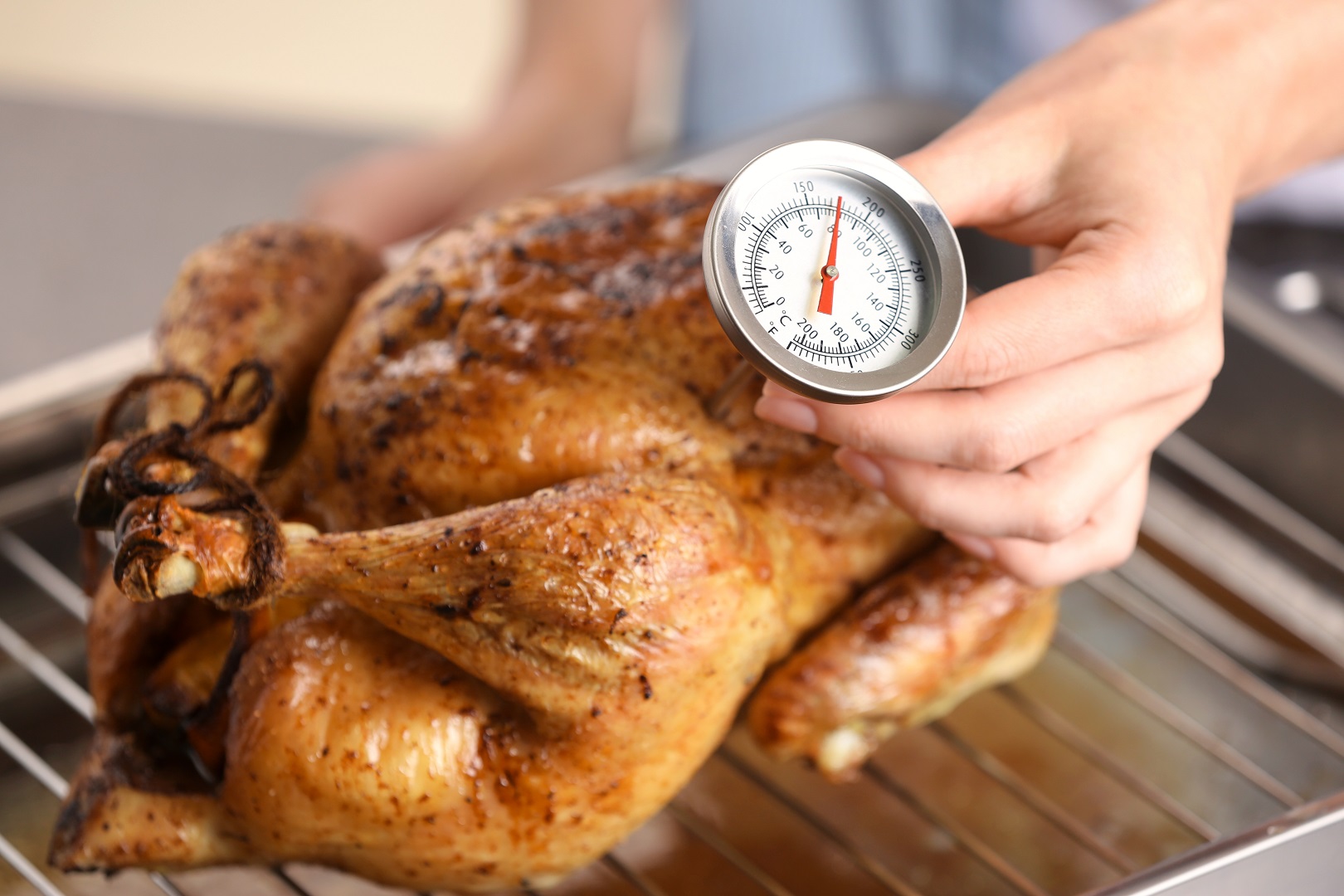 written by Dani Higgins, student intern with Dining Services

The holidays can be filled with delicious meals and delectable desserts, but food safety is one component that can be easily forgotten. We've come up with a few easy steps to ensure that you are preparing meals that are both scrumptious and safe.

__________________


Clean


Wash your hands with soap and water for at least 20 seconds prior to preparing a meal.

Thoroughly wash cutting boards, knives, and other utensils to kill any bacteria.

Rinse fresh fruits and vegetables with water prior to serving them.

Separate


Cross-contamination can easily occur while making dishes, avoid this by separating your raw meat, poultry, seafood, and eggs.

Use separate cutting boards, knives, and plates for each raw meat.

Keep raw meat separate from all other foods in the refrigerator and store them properly by covering, placing them in separate containers, and on lower shelves of the refrigerator in case the containers leak.

Cook


When foods are cooked to the proper temperature, bacteria in the food are killed and the food is safe to eat.

Using a food thermometer is the only safe method to ensure that foods are cooked properly.

Here is a list of temperatures that food should be cooked at to ensure safety:


Beef, pork, veal, and lamb: 145°F then allow meat to rest for three minutes

Ground meats: 160°F

Poultry: 165°F

Ham: 145°F

Fish: 145°F

Chill


It is important to promptly refrigerate dishes after eating to ensure food safety and prevent the growth of microorganisms.

Refrigerators should be kept at 40°F or lower.

Perishable food should be refrigerated within two hours, or one hour if it is hotter than 90°F outside.

__________________


Here are some additional tips to keep your food safe, courtesy of Nebraska Extension.


Buffets are a popular way to serve food at holiday events; however, make sure that the food is not left out too long to allow for the growth of bacteria.

Always make sure that you are serving food on clean dishes and with sanitized utensils.

Many of the desserts that contain dairy products usually have high rates of bacteria growth due to their high moisture content.

Keep eggnog, cheesecake, and cakes in the refrigerator until they are to be eaten.

Store your leftover food in small amounts. Cover, label, and date your containers in the refrigerator so you know how long the food is fresh and to prevent any microorganism growth.

Only eat your holiday leftovers for about 3-4 days after they were made to avoid eating spoiled food.