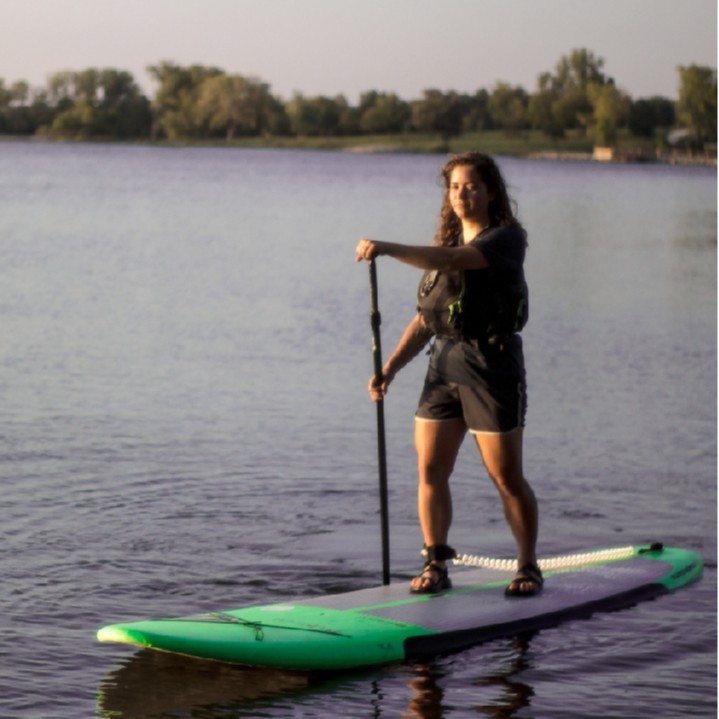 Use April to start enjoying the warm weather with physical play, the outdoors and wellness. Consider these 6 things happening with Campus Recreation this week.

SMART Cycling
April 4  |  Outdoor Adventures Center

This class teaches adult bicyclists how to use a bicycle with confidence and competence for pleasure, utility and sport under various highways, climates, terrain and traffic conditions. Class time is spent on your bike doing drills to build your bike handling skills and riding on the streets as a part of the traffic.

Free for UNL students.

________________________________

Cycling: Fitness Instructor Seminar
April 4  |  Campus Rec Center or Zoom

Learn about the opportunities to get certified to teach different group fitness classes at Campus Recreation. This seminar focuses on Cycling Classes and is part of a multi-part series of seminars to train new instructors.

________________________________

CookWell Class: Instant Pot 101
April 7  |  Rec & Wellness Center, Wellness Kitchen

Learn all about what makes Instant Pots great for cooking tasty meals. Instant pots will be provided for the class and participants will get to try recipes for French Dip Sandwich, Coleslaw, and Homemade French Fries.

Registration deadline is April 4.

________________________________

Deadline for Intramural 4x4 Flag Football and Indoor Volleyball leagues
April 7  |  Campus Rec Center, Intramural Sports office

Thursday is the deadline for students to enter teams for the upcoming spring seasons for both 4x4 Flag Football and Indoor Volleyball. Entry fees are $40 per football team and $60 per volleyball team.

________________________________

Lake Paddle
April 6  |  Outdoor Adventures Center

Enjoy an evening jaunt with a group of fellow Huskers to explore a local lake by kayak or
stand-up paddleboard (SUP). No prior experience is required. Watercrafts, paddles, and instruction are all provided. Preregistration required.

$15 for UNL students.
________________________________

Ongoing throughout April  |  Campus Rec Center and Rec & Wellness Center

Be entered to win great prizes just by participating in group fitness classes throughout the month of April. Each time you take a specific class, you get to cover a square on your scorecard. The more BINGOs you score, the more chances you have to win.

Participants must have an All-Class Pass or purchase one. Preregistration for each class is required.