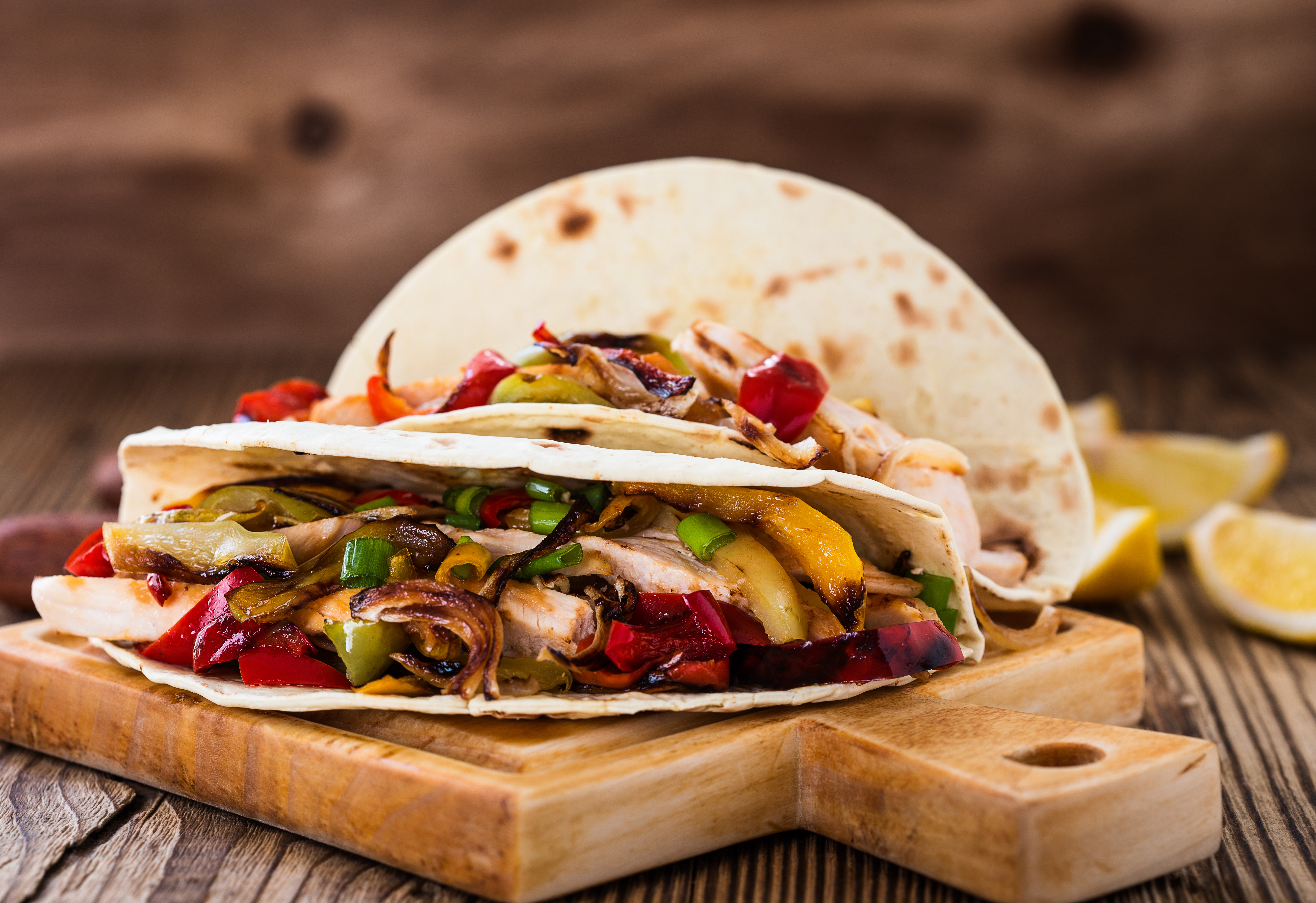 Available on select Mondays each month at the Rec & Wellness Center, the Meal Kit Monday packages include ingredients and a recipe card to prepare a full meal in less than an hour and serve up to four individuals. The $15 pre-packed kits make mealtime easier for students and members of the campus community.

May 2 entrée choices
orders must be received by 11:59 p.m. April 27


Turkey Burgers and Roasted Sweet Potatoes & Zucchini | simple turkey burgers are sauteed on a skillet while seasoned sweet potato, onion, bell pepper, and zucchini roast in the oven.

Lemon Butter Chicken with Rice | chicken thighs are seasoned with paprika and cooked with broth, cream, parmesan, lemon juice, and thyme.

Roasted Vegetable & Bean Burritos | this vegetarian option is cauliflower, bell pepper, and onion seasoned and packed into a warm flour tortilla with monterey jack cheese, beans, and rice.
May 16 entrée choices
orders must be received by 11:59 p.m. May 11
Chicken Tacos | chicken breasts are seasoned and cooked to tender perfection and served with pico de gallo in a warm flour tortilla.

Jambalaya | Andouille sausage and shrimp are covered in cajun seasoning and cooked with spicy peppers, celery, tomato, broth, and rice for a delicious Jambalaya.

Asparagus & Tofu Stir Fry | this vegan option is tofu and asparagus stir-fried and seasoned with sesame oil, garlic, ginger, and soy sauce and served with a side of rice.

Orders can be placed online. Kits will be ready for pick-up from 4:30 to 5:30 p.m. on the assigned Monday at the Wellness Kitchen inside the Rec and Wellness Center on east campus.

Questions? Reach out to Steve Woita via email steve.woita@unl.edu.