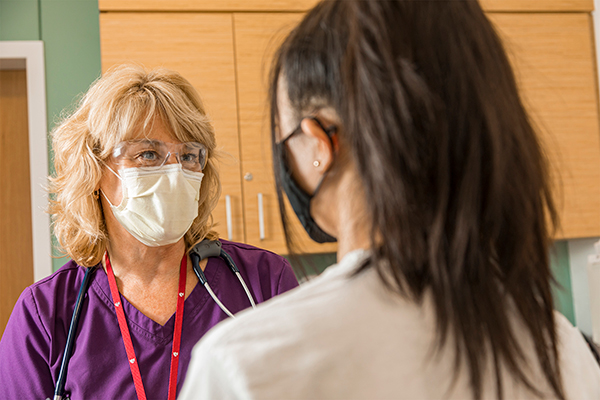 When was the last time you had a check-up with your doctor? If it's been more than a year, now is the time to schedule.

A checkup, also called an annual physical, is a great way to proactively care for your physical well-being. It is important for every age, whether you are a first-year student or an older adult.

The medical experts at the University Health Center share 10 reasons why it's important to get a regular check-up:
1. Reduce your risk of getting sick.
2. Detect chronic diseases or conditions early.
3. Establish a relationship with a local provider in case you get sick down the road.
4. Hold yourself accountable and become more aware of your health.
5. Increase your lifespan and improve your overall well-being.
6. Reduce your health care costs over time.
7. Ask questions and inquire about symptoms that have been nagging you over time.
8. Update your vaccinations.
9. Review your prescriptions.
10. Learn or review your family medical history.

The University Health Center provides annual physicals and other wellness services to currently enrolled UNL students. Call 402.472.5000 to schedule an appointment.

Although physicals are not covered by student fees and will incur a charge, we can submit the cost to private insurance. Financial assistance is available to those who qualify. Visit our website to learn more about our services: health.unl.edu.
More details at: https://health.unl.edu/