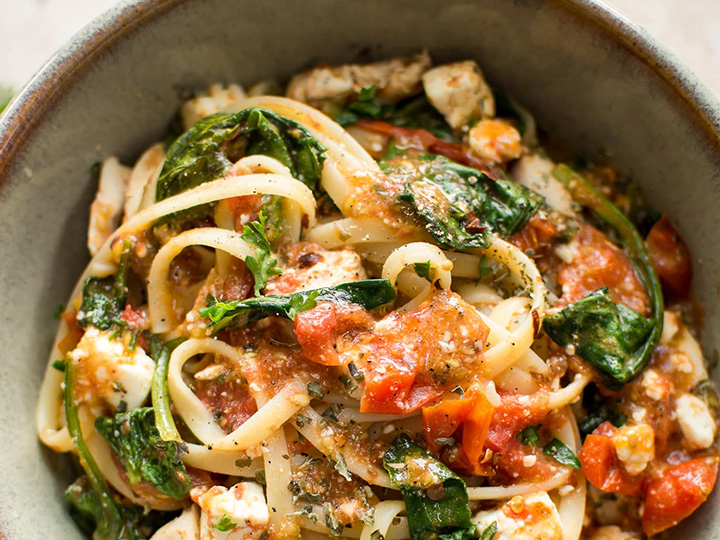 Available on select Mondays each month at the Rec & Wellness Center, the Meal Kit Monday packages include ingredients and a recipe card to prepare a full meal in less than an hour and serve up to four individuals. The $15 pre-packed kits make mealtime easier for students and members of the campus community.

October 10 entrée choices
orders must be received by 11:59 p.m. October 5


Chicken Feta Spinach Pasta | a light yet filling and spinach pasta full of incredible, fresh flavors.

Unstuffed Pepper Bowls | made with ground turkey and cauliflower rice for a seriously tasty meal.

Sweet Potato Black Bean Chili | a wonderfully satisfying vegetarian meal best served with avocado chunks, cilantro and cornbread.
October 24 entrée choices
orders must be received by 11:59 p.m. October 19
Chicken Burgers with Veggie Fries | packed with healthy fats, protein, and even hidden veggies, this is the ultimate healthy burger.

Ground Beef and Sweet Potato Skillet | a simple one-pan meal loaded with ground beef, brussels sprouts, carrots, and sweet potato.

Coconut Chickpea Curry | hearty chickpeas simmered in a creamy sauce made with tomatoes, coconut milk, and spices.

Orders can be placed online. Kits will be ready for pick-up from 4:30 to 5:30 p.m. on the assigned Monday at the Wellness Kitchen inside the Rec and Wellness Center on East Campus.

Questions? Reach out to Brenna Schmader via email bschmader2@unl.edu.