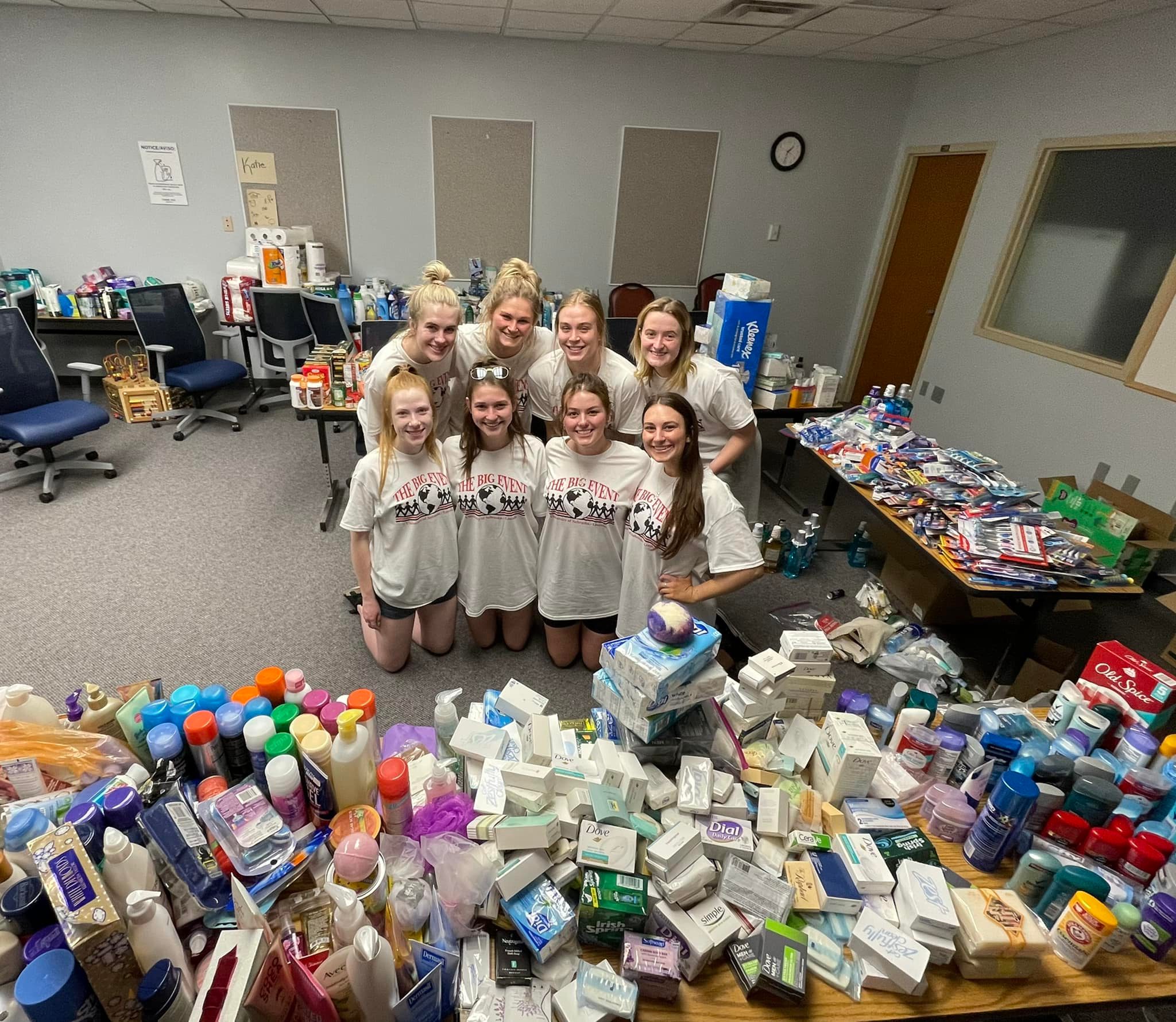 Huskers and RSOs can connect with service opportunities to help the Lincoln community. Join fellow Huskers this month to learn about Homelessness and volunteer at nonprofits connected to fixing this social problem.

_______________________

Explore and Understand: Homelessness

Homelessness is defined by a lack of adequate and fixed housing or shelter. This is not limited those without permanent homes, as the U.S. Department of Housing and Urban Development (HUD) expands the definition to include individuals or families living in emergency shelters, transitional housing or places not meant for habitation. The issue of homelessness affects people of all ages, genders, ethnicities and household sizes.

Huskers can learn more about Homelessness in Lincoln by reading about the Point-in-Time Count and the 2022 results.

_______________________

Community Action Partnership of Lancaster and Saunders Counties

The Community Action Partnership of Lancaster and Saunders Counties seeks to empower people living in poverty to reach economic stability. Last year, they provided over 100,000 services to more than 17,000 individuals through services centered around Early Childhood Education, Homelessness Prevention, Financial and Family Well-Being, and Hunger Relief and Healthy Food Access. Their Homelessness Prevention program seeks to aid those in need by providing emergency services, supportive housing and tenant support services. Community Action offers general internship and practicum opportunities as well as group projects centered around their different programs.

Sign up to attend the meetings.

Questions?

Reach out to: Sam Bates at sbates@communityactionatwork.org

_______________________

Center for People in Need

The Center for People in Need provides services and programs to low-income people that address their basic needs and help them achieve economic independence. The Center is looking for volunteers to help with their Thanksgiving Holiday Distribution from November 20-22, where they will gather fresh produce and nonperishables for families in need. Almost 50 volunteers are needed each day to support the event. Both individuals and groups are encouraged to participate and may help with everything from greeting and guiding participants to stocking and distributing food items.

Sign up to volunteer.

Questions?

Reach out to: Lynette Carr-Girmus at volunteer@cfpin.org

____________________

People City Mission

During their 115 years of operation, the People's City Mission has assisted over one million men, women and children suffering from homelessness and poverty. They are Lincoln's primary homeless shelter, housing 350 individuals on an average day. PCM is looking for volunteers to help at their upcoming Starry Nights fundraiser from November 23-27, where the organization hosts an online auction for designer Christmas trees as well as an in-person holiday market at Gateway mall with Christmas trees and other items. Volunteers will help with raffle tree sales, the photo booth, the letters to Santa station, set up, tear down and more. The People's City Mission also provides ongoing volunteer opportunities at their homeless shelter and help center.

Sign up to volunteer.

Questions?

Reach out to: Beneen Allen at volunteer@pcmlincoln.org

_____________________

CEDARS

CEDARS' mission is to help children and youth achieve safety, stability and enduring family relationships. They are one of Nebraska's most trusted child-service organizations, offering several programs for runaway, at-risk and homeless youth. CEDARS provides a variety of services based on situational factors and other qualifications, including emergency and transitional housing, permanent supportive housing, case management, rental assistance, outreach and more. Their Bridges program helps youth that are state involved and those that have no other safe place to reside by providing them with housing options, as well as opportunities for education and management of life skills. By the time they successfully complete the program, participants will achieve educational and employment goals, financial responsibility, self-reliance and sole management of an apartment or house.

Sign up to volunteer.

Questions?

For questions related to youth homelessness, reach out to: Christina Lloyd at clloyd@cedarskids.org

For questions related to volunteer or internship opportunities, reach out to: Mandy Suing at asuing@cedarskids.org

____________________

Fresh Start Home

Fresh Start Home looks to change the lives of women experiencing homelessness by helping them recognize and use their strengths to overcome barriers to self-sufficiency. They provide basic needs like food, clothing and housing while offering case management and supportive services. CEDARS is recruiting volunteers to serve at The Daisy, an on-site thrift shop that raises money for their shelter program. The store's hours are Wednesday and Thursday from 4 to 6 p.m. and Friday from 10 a.m. to 4 p.m. Volunteers must commit to one 3.5-hour shift per month for up to a year.

Sign up to volunteer.

Questions?

Reach out to: Audrey Back at audreyb@freshstarthome.org

_____________________

Questions?

Do you want more volunteer opportunities?

Huskers can find more volunteer opportunities anytime on Handshake.

Watch this video for how to find volunteer opportunities on Handshake.

For more information contact Andrew Brown within Student Leadership, Involvement, & Community Engagement at andrew.brown@unl.edu or 402-472-8721.
More details at: https://involved.unl.edu/find-volunteer-opportunities