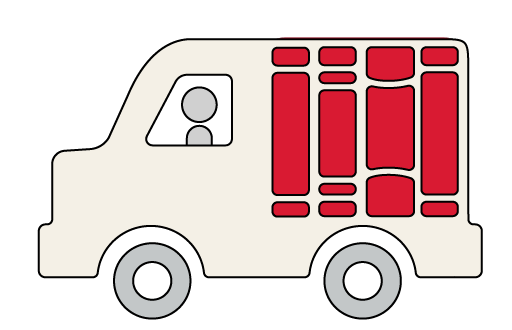 When you make an Interlibrary Loan (ILL) request, UNL Libraries staff send a request chain to librarians all over the country and the world asking for a copy of the articles you requested. Some requests might take longer than others, but the library staff will work hard to find you what you need.

This incredible service ensures that you can get exactly what you're looking for to complete any research you might have. Through ILL, you can get all kinds of things like DVDs, books, sheet music and more. If you need it, Interlibrary Loan staff are sure to be able to find it for you.

It's easy and free to request materials through ILL. To request materials go to the University Libraries homepage and select the Library & Interlibrary Loan (ILL) Logins link. From there, you can create an account if you don't already have one or log in to begin searching for your selections. You can request what you need, and ILL will let you know when they find it and how soon you can get it.