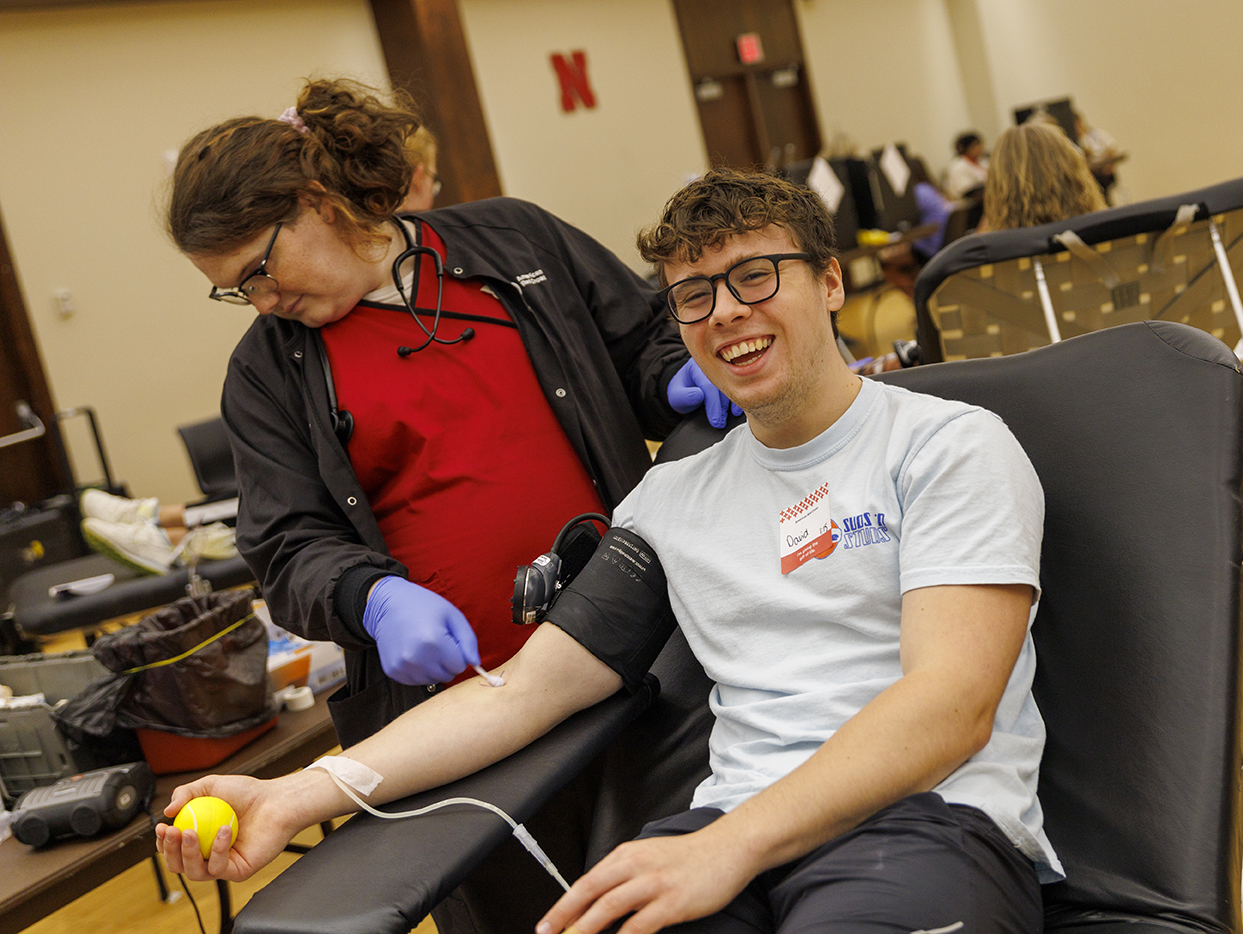 UNL Campus Red Cross Club is hosting a Fall Blood Drive from 10 a.m. to 4 p.m. Nov. 29 and Nov. 30 in the Harper Dining Hall Conference Room. Individuals who donated during the Homecoming Drive should be eligible to donate.

Faculty, staff, students from UNL can schedule their donation time at http://redcrossblood.org. Type the zip code "68588" into the search function to locate this drive.

Due to increased natural disasters donations are in great need.

All blood types are needed. A blood donor card or driver's license, or two other forms of identification are required at check-in. People 17 years of age (16 with parental permission in some states), who weigh at least 110 pounds and are in generally good health may be eligible to donate blood.

The Red Cross also has a blood donation app that allows you to fill out your Rapid Pass Questions before arrival to help speed up the donation process.