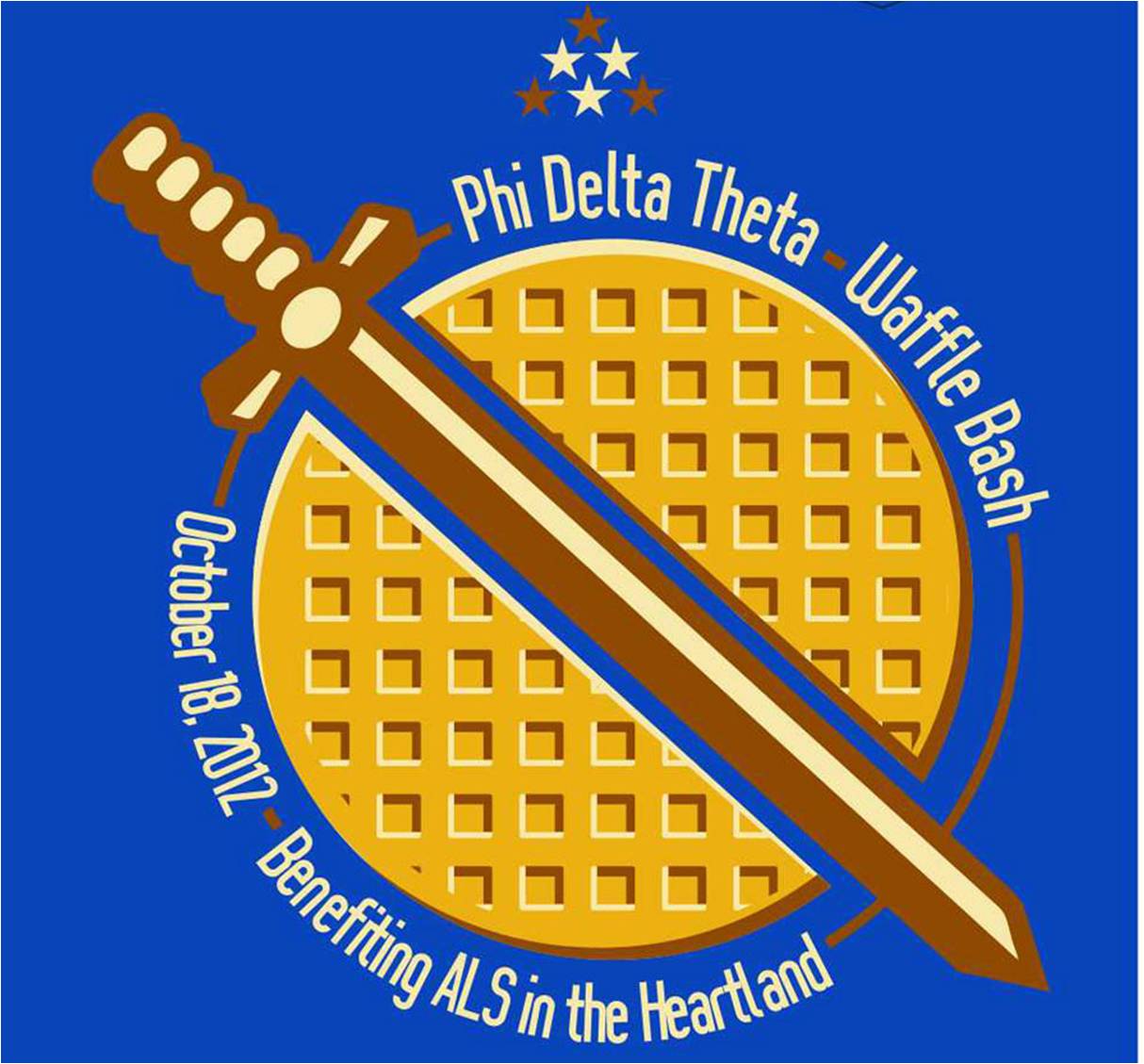 Phi Delta Theta invites the University of Nebraska – Lincoln to join us at our annual Philanthropy Waffle Bash October 18th. We are excited for another fundraiser benefiting ALS in the Heartland, an organization that has made some amazing advancements in the fight against ALS.
Amyotrophic Lateral Sclerosis, commonly known as Lou Gehrig's disease, is a progressive motor neuron disease. Muscle control is completely lost, resulting in total paralysis, while a person's mind remains sharp and alert. It is a most frustrating disease with no current definitive explanation of the cause, and no known treatment/recognized cure.

Hundreds of Lincoln residents and students will be coming to the Phi Delta Theta house at 1545 R St from 9 PM – 2 AM to indulge in the breakfast treat covered in an assortment of toppings. The men of Phi Delta Theta will serving Belgian waffles all night and are excited for the community to join us in a good cause. Tickets are five dollars with very cent being donated to ALS in the Heartland.
All in the community are welcomed to stop by Phi Delta Theta and aid in the fight against Lou Gehrig's disease, or simply send a donation to support the cause. This can be done through the website: http://www.ALSintheHeartland.org, or by calling the ALS in the Heartland office at 402-592-2374.

More details at: www.ALSintheHeartland.org