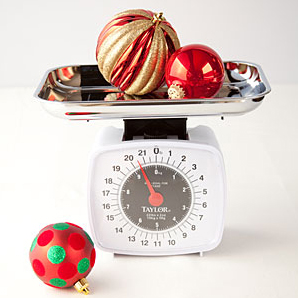 A workshop Dec. 4 and 6 at Campus Rec Center will provide information on how to survive the holidays through mindful eating, physical activity and stress management. The "Healthy Holidays: An Interactive Experience" is 12:10 to 12:50 p.m. both days in the Rec Center, room 55.

Led by the UNL Campus Rec Wellness team, the sessions will include presentations on holiday party and buffet tips, snack preparation and tasting, reducing stress through progressive muscle relaxation, and a 10-minute workout.

The Wellness team will prepare French onion dip, chocolate fondue with fresh fruit, crustless pumpkin pie, white chicken chili and hot apple cider for the workshop.

Pre-registration is recommended. Cost for those who pre-register is $5 for students and Campus Rec members and $10 for the general public. Registration day of the event is $10 for students and Campus Rec members and $20 for the general public.

Register at http://go.unl.edu/healthy_holidays or at the Campus Rec Center front desk.

For more information, contact Kaitlin Nelson at knelson26@unl.edu or 402-472-3410.