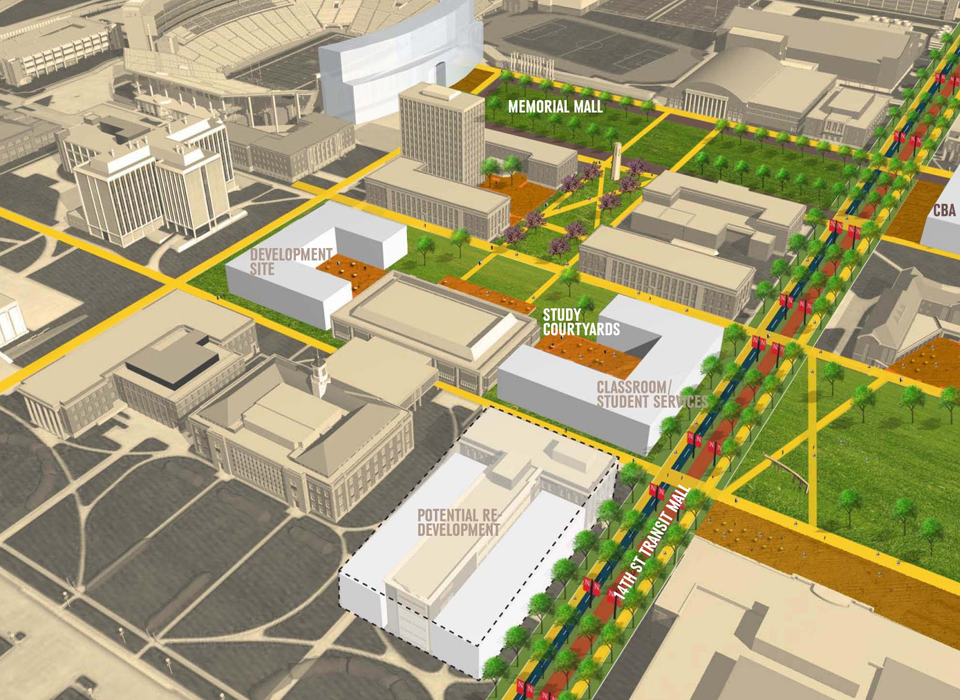 Representatives from Sasaki Associates will present updated versions of the UNL Campus and Landscape Master Plans during open house sessions on Jan. 22 and 23. The UNL master plan process will also be featured in a College of Architecture exhibition opening Jan. 22.

The master plan open houses are Jan. 22 in the Nebraska Union Heritage Room and Jan. 23 in the East Union Great Plains Room. The open house sessions, which are free and open to the public, are 3 to 5 p.m. both days.

The UNL Campus and Landscape Master Plans are in the final phase of development.

The College of Architecture will also host a lecture on the UNL Master Plan by Sasaki's Gina Ford at 5:30 p.m. Jan. 22 at the Mary Riepma Ross Media Arts Center. And, in conjunction with the lecture, Architecture will present the new exhibition "Making of a Master Plan: Plan Big at UNL" with an opening reception, 6 to 7:30 p.m. Jan. 22 in Architecture Hall.

In the exhibition, visitors will view the design process for UNL's campus and landscape master plans, created by Sasaki Associates, a planning and design firm from Watertown, Mass. The exhibition will document the process of making a master plan, including analysis, concept development, public engagement and final plan resolution. Online public input and open houses have been critical to the process, and the feedback will be showcased. Exhibition highlights include maps, drawings, renderings and diagrams that describe the university's historic growth patterns, current drivers of growth, and key recommendations to make City and East campuses emblematic of the university's identity and status in the Big Ten Conference.

"This is an opportunity for the university community and the public to learn about the future master plan for their university, and how the ideas were formulated and discussed," said DiAnna Hemsath, exhibition administrator for the College of Architecture.

The lecture and exhibition are free and open to the public. The exhibition runs through Feb. 1 and is open to public viewing Monday to Friday 9 a.m. to 5 p.m.

For more information on the UNL master plans, go to http://planbig.unl.edu.
More details at: http://go.unl.edu/planbig