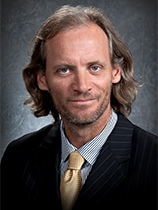 The College of Business Administration is offering a faculty-led study abroad program to China in summer 2013. Students will experience the business environment and cultural aspects in Shanghai, Beijing and Hangzhou, June 10-16 while earning three UNL credits.

Glenn Williams, assistant professor of practice in finance, is the faculty sponsor for the trip. Students planning to go on the trip will register for BSAD 491 during the eight-week summer session, May 20-July 12.

Faculty and staff are encouraged to make students aware of this opportunity. An information session will be offered at 6:30 p.m. Jan. 22 in CBA 306. Participation is also open to interested faculty and staff.

Program goals and objectives include:

— Gain a global perspective of the most populated country in the world

— Acquire knowledge and experience needed to understand the costs and benefits of economic globalization

— Observe how local entrepreneurs capitalize on globalization and their future challenges

— Meet with local businesses to discuss the challenges of operating in China and the global market

— Learn how language, culture and customs affect business operations and strategies

— Experience the geography, history, art, language and culture of China

"With visits to places such as the Great Wall near Beijing, Shanghai's exciting Financial District and the famous West Lake in Hangzhou, this trip will provide students with the opportunity to experience firsthand many of the amazing cultural and historical sites in China. We will also learn about one of the most dynamic economies in the world," said Williams.

Students can apply online at educationabroad.unl.edu. Search for "UNL Faculty Led: Economic and Cultural Discovery in China". Application deadline is Feb. 1, 2013.

For more information, contact Williams at glenn.williams@unl.edu or 402-472-6985; Megan Friesen, CBA academic adviser at mfriesen5@unl.edu or 402-472-2310; or UNL Education Abroad at 402-472-5358.