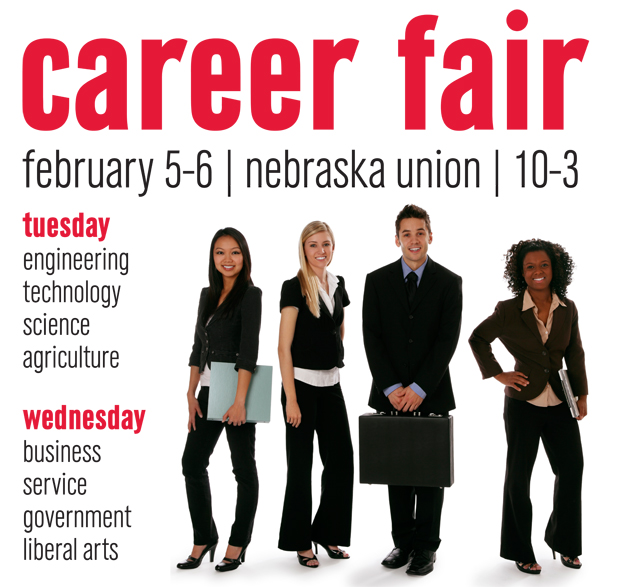 More than 200 employers will attend the two-day Spring Career Fair, 10 a.m. to 3 p.m. Feb. 5-6 in the Nebraska Union. The career fair will include internship and full-time opportunities in all career fields. Each day has a different focus. The event is open to all UNL faculty, staff, students and alumni.

The Feb. 5 fair is for careers in engineering, technology, science and agriculture. The Feb. 6 fair is for careers in business, service, government and the liberal arts.

For more information, go to http://www.unl.edu/careers/spring-career-fair.