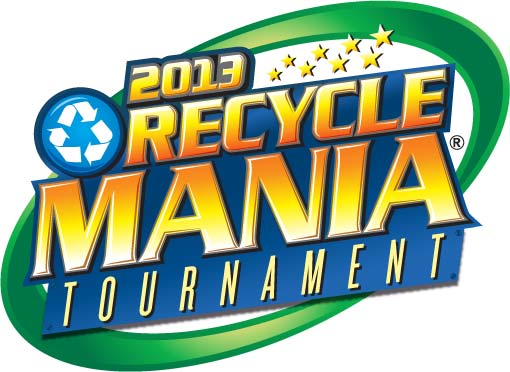 For Recyclemania 2013, UNL Recycling Office together with the College of Arts and Sciences (CAS), College of Business Administration (CBA) and the College of Agricultural and Natural Resources (CASNR) are offering students and their Recognized Student Organization (RSO) (or any formal student group) an opportunity to be named the "Greenest RSO at UNL". To participate, any student belonging to an RSO will submit their project ideas by March 8th, 2012 to the Recycling Office (recycling@unl.edu). Please mention if you belong to any of the colleges mentioned above. The student group will then have three weeks to finish the project. These projects will be based on a broad spectrum of sustainability actions around campus. When the project is completed use proper documentation to submit it to the Recycling Office.

Three winners will be announced and named the Greenest RSOs of UNL. Cash prizes will follow. Apart from being named the Greenest, RSOs from CAS, CBA and CASNR will each get an opportunity to be named the Greenest RSO of their respective college. Three best projects/RSOs will be announced the winner, followed by recognition and cash prizes. See below for details:

Summary

When: March 8 – March 31 midnight

What: Greenest Student Group/RSO of the University of Nebraska-Lincoln

Who: Any Registered Student Organization/Formal Student Group

Theme: Action based challenge. Student groups are expected to challenge themselves to perform action based sustainability task within the college or the university community.

Sponsors: Subway, CAS, CBA, CASNR, UNL Recycling Office

Details & Rules:

1.1.1.1. Design, implement and report your challenge. You choose what you want to do by March 8th.

1.1.1.2. Your organization has accounts with the Student Organization Financial Services.

1.1.1.3. Members of ASUN Sustainable Committee, Environmental Leadership Group, Sustain UNL and Ecology Now are not eligible to participate in this competition.

1.1.1.4. You have 3 weeks to design, implement and report your challenge. Please keep in mind the criterion for selection of the winner while designing your project/activity/challenge. Contact us if you need any help doing this.

1.1.1.5. Let UNL Recycling Office know immediately what your project/challenge will be to avoid any duplication.

1.1.1.6. Submit your action/project report with proper documentation to recycling@unl.edu before midnight March 31. Please keep your report within 10 pages, double spaced. You can have links for your pictures. When submitting - please be specific how your project meets the selection of winner criteria.

Goal
Provide excellent opportunity for student groups to not only think sustainable, but act and show the university community how students come together to make the university/community more green/sustainable/recycle friendly.

The title of "the Greenest Student Organization" is at stake.

Winners
Three winners will be selected on the following category
1. Creativity/Ingenuity: 10 %
2. Impact on the community: 20 %
3. Participation from members/community: 20%
4. Activity: 50%
5. Bonus: 10 %. If themed around Recycling activity.

Prizes
Cash Prize and Bragging Rights
1. All the participants will each get a 24 oz. Steel water bottle from UNL Recycling
2. Subway will provide a one-time catering service to the winner RSO's/group's meeting for upto 25 people.
3. If your RSO/Student Club belongs to CAS, CBA, CASNR you will be "the Greenest Student Club in the College" and win a cash prizes.
4. "the Greenest CASNR RSO" will be recognized during the CASNR week Banquet on April 14th.
5. UNL Recycling Office will offer the following prizes:
First Prize: $250, Second Prize: $150, Third Prize: $100
6. Each of the Colleges mentioned above will offer prizes in the same denomination ($250/$250/$100).

More details at: http://go.unl.edu/rxi