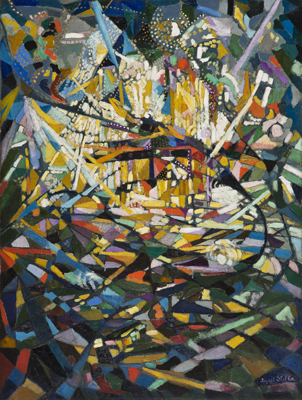 Judy Barter, curator of American art at the Art Institute of Chicago, will visit UNL and deliver a free public lecture "The Great Confusion: When Modern Art Came to the Midwest" at 5:30 p.m. March 26 in the Sheldon Museum of Art.

Barter will share new research, undertaken as part of the Armory Show's 100th anniversary, about the exhibition's reception in Chicago and how it affected art produced in the Midwest.

Barter is the Field-McCormick chair and curator of American art at the Art Institute of Chicago. She is the author of several books on American art, including important monographs on Mary Cassatt, American folk art, and the Arts and Crafts movement. She is also a frequent contributor to regional and national media on the subject of American art.

The lecture, held in conjunction with the exhibition "Modern Madness: The Armory Show Revisited, is cosponsored by Sheldon and UNL's Department of Art and Art History, Hixson-Lied College of Fine and Performing Arts with additional support from UNL's Research Council and Convocations Committee.

Sheldon Museum of Art houses a permanent collection of more than 12,000 objects focusing on American art. Sheldon, located at 12th and R streets on the UNL City Campus, is open free to the public during regular hours: Tuesday, 10 a.m. to 8 p.m.; Wednesday through Saturday, 10 a.m. to 5 p.m.; Sunday, noon to 5 p.m.; closed on Monday.
More details at: http://sheldonartmuseum.org