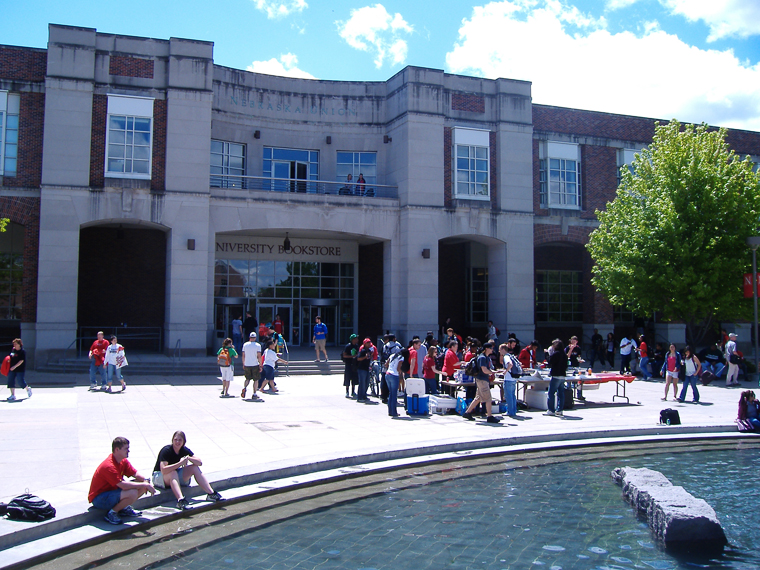 The Nebraska Unions foster a social and learning environment that enhances the lives of students, faculty, staff, and guests of University of Nebraska-Lincoln. The Nebraska Union Board is currently recruiting dynamic student leaders to serve as new members!

TO APPLY
Applications can be found outside the Student Involvement office (Nebraska Union 200) or online at http://union.unl.edu. Applications are due at 5 p.m. April 6 to the Student Involvement office; interviews will be held April 8-11.

PURPOSE
The Union is the community center of the University, serving students, faculty, staff, alumni, and guests. The Nebraska Union Board, composed of students, faculty and staff is a participant in Union policy-making. The Board assumes the role of advocate for the various segments of the University community to the Director of the Nebraska Unions and the Vice Chancellor for Student Affairs. The Director is expected to develop and maintain a high level of confidence and trust with the Nebraska Union Board. The Board's recommendations are to be sought and given careful consideration in all aspects of Nebraska Union operations, programs and planning. The Union Board consists of sixteen voting members: twelve students, two faculty and two staff member. The student members shall be currently enrolled students in good standing and enrolled for at least six credit hours during the semester within their term or terms of office. Students are appointed to a two-year term. Members shall be required to attend Board meetings every other Thursday night at 5:00 p.m.

More details at: http://go.unl.edu/5px