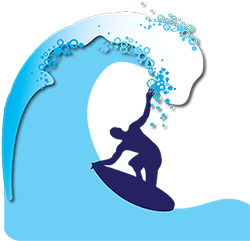 Enter now for the Ultimate Road Trip Challenge. You and a friend could win an all-expenses-paid, California Surf Trip for Spring Break. Additionally, the winning team receives $500 in spending cash to help make this Spring Break the best one yet.

The Ultimate Road Trip Challenge brings together 10 teams of two in fierce competition to win the grand prize: a ten-day Spring Break trip to sunny California. The competition takes place Friday, Jan. 24 at GET REC'd in the Campus Rec Center.

Entry deadline is Tuesday, Jan. 21. Sign up at http://www.getrecd.com/contests.php

Open to all UNL students. Participants must register in teams of two and all contestants must be current UNL students. Any winner 18 years and younger must have a parent/guardian signature in order to attend the trip.

This year's URT Challenge games are sponsored by TOMS, Celerion, Nebraska Army National Guard, Raising Cane's, U.S. Cellular and Sun Valley Lanes. The Surf Adventure is provided courtesy of UNL Campus Rec Outdoor Adventures. The $500 spending cash is courtesy of the University of Nebraska Federal Credit Union.
More details at: http://www.getrecd.com/contests.php