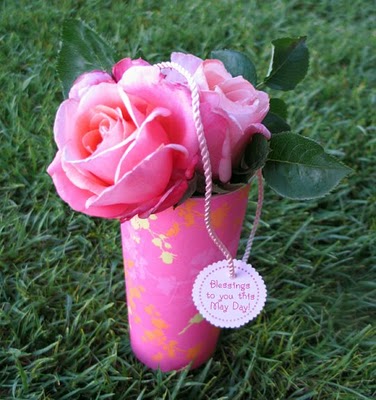 On April 18-22 from 8 a.m. to 7:30 p.m. the Kappa Phi Club will sell May Day baskets in the Nebraska Union. Each basket is $5.00 carryout or $7.00 for on-campus delivery.
This is a special fundraiser with half of the proceeds going to the Heifer International organization.

In some parts of the United States, May Baskets are made. These baskets are small and usually filled with flowers or treats and left at someone's doorstep. The basket giver would ring the bell and run away. The person receiving the basket would try to catch the fleeing giver. If they caught the person, a kiss was to be exchanged. It happens on the first day of May but can also be shared throughout the spring season. Mayday baskets make great gifts for Easter, Mother's Day, and Graduation. For a family, friend, boyfriend/girlfriend, teacher, or neighbor. The Mayday Basket for sale will include flower pens, stuffed animal, candy, and flower seeds in a decorated container.