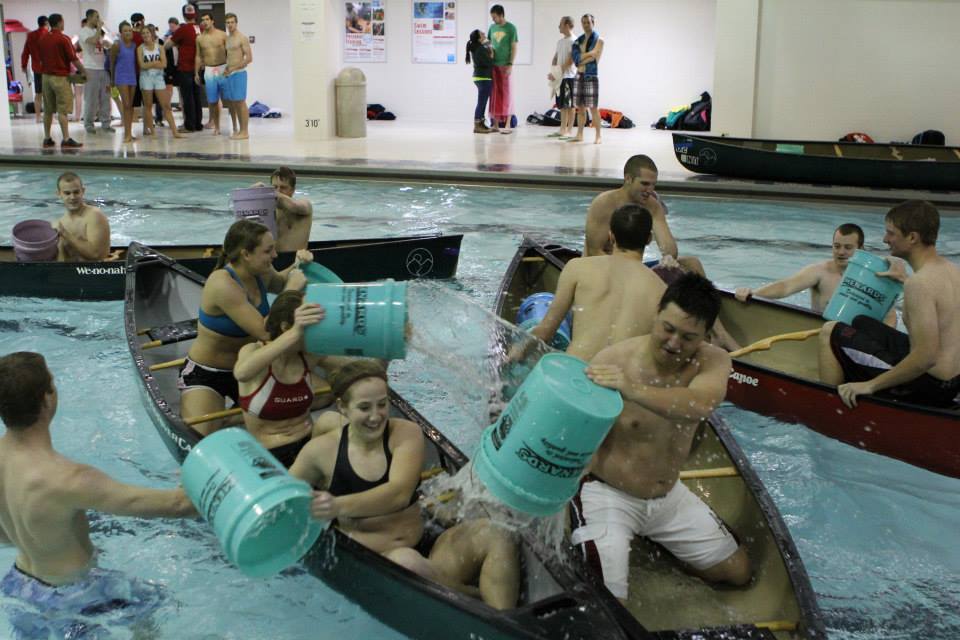 Intramural Sports' annual Battleship competition is set for Dec. 14 at the Campus Rec Center pool. Teams will compete in a human-sized version of the popular board/video game with the same goal: sink them before they sink you.

4-person teams can choose to compete in men, women, and co-rec divisions. Co-rec teams must consist of two women and two men.

Entry fee is $15 per team. Sign up in the Intramural Sports office inside the City Rec Center or at the East Fitness Center (FFAB). Registration deadline is Dec. 9.

All equipment needed to compete - canoes and buckets - will be provided. Life vests are available too but are not required to be worn.

Intramural Sports champion shirts will be awarded to the top finishers in each division.

Info: 402-472-8383 or click the link below.
More details at: http://go.unl.edu/gw05