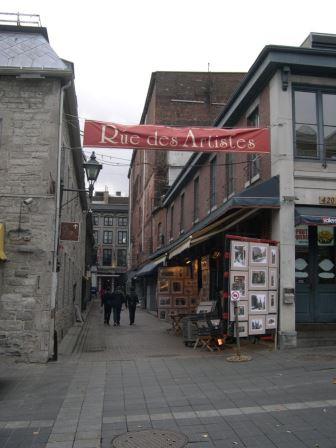 Explore historical, cultural, and politically significant sites in Montreal and Québec City including Old Montreal, Chinatown, Centre d'Historie de Montreal, Parc du Mont-Royal, Musée des Beaux-Arts de Montréal, Basilique Notre-Dame, Musée de la Civilisation de Québec and La Citadelle in Québec City. Visit Oka and learn about the dispute involving the Mohawk. Listen and learn from guest lecturers and local experts on various topics, ranging from Canadian immigration, first nation's history and current experiences, to food and flavors representing the rich and diverse cultures and peoples living in this area.

Academic Program

Course of Study

Learning Outcomes:
1.Participants will gain an insight into the benefits of international education and will learn skills necessary to serve as international education ambassadors upon their return to UNL.
2.Participants will be able to compare and contrast the socio-cultural, political, economic, linguistic and historic experiences of United States and Canada.
3.Participants will be able to understand the importance of place in formation of identity through reading and exploring a novel set in Montreal.

The program will enable students to explore the ways place shapes identity by examining narratives set in the places they will explore firsthand.

Course Credit
Participants will receive 1 UNL regular credit hour for ENGL 298: Special Topics.
Eligibility

All students must be enrolled as a first-year student at UNL during the application process and complete at least 18 credit hours by the start of the program. (It is understood that student participants will be rising sophomores at the time of program.) Students from other colleges and universities are not permitted.

Required qualifications are 1) a GPA of 3.0 or higher, 2) recommendation by UNL faculty, and 3) student must not have participated in a study abroad program in the past.

Faculty Leaders

Dr. June Griffin and Dr. Emira Ibrahimpasic are educators focused on helping students transition to college and achieve their personal and academic goals. Both are avid travelers who have a deep commitment to promoting international education. Dr. Griffin is an Associate Professor of Practice in the Department of English and faculty director for the William H. Thompson Scholars Learning Community. Dr. Ibrahimpasic is an Assistant Director for the William H. Thompson Scholars Learning Community and has taught in the Department of Anthropology.

Dr. June Griffin
106 Andrews Hall
(402) 472-1886
jgriffin4@unl.edu

Dr. Emira Ibrahimpasic
137 Gaughan
(402) 472-5540
eibrahimpasic3@unl.edu

Accommodations and Other Arrangements

•Participants will travel together (via a group flight) from Omaha to the Montreal airport.
•Participants will stay at a hotel in Quebec City for the first two nights and the following nights all will stay in a hotel in Montreal.
•Students will travel together on buses, vans, and various forms of public transportation.
•Students will also participate in walking tours within the city.
More details at: http://unl.studioabroad.com/index.cfm?FuseAction=Programs.ViewProgram&Program_ID=12316