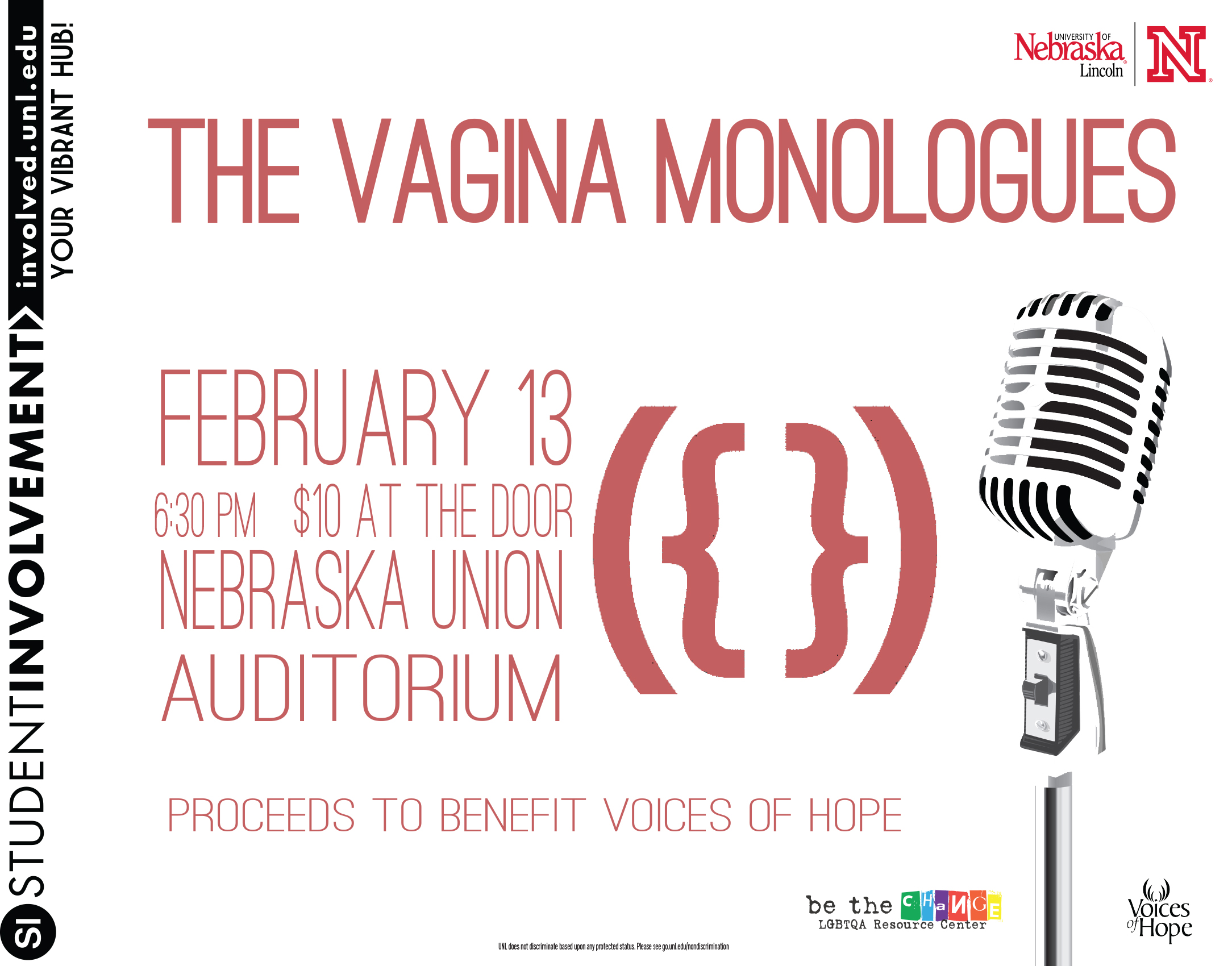 The Vagina Monologues started as a one woman show, performed in one city. Almost two decades later, it has grown into a world wide movement which educates about and prevents domestic violence against women and girls.

This year's production benefits Voices of Hope. It is an evermore inclusive event; starting with a silent auction at 6:30, and the performance at 7.

Admission is $10 at the door. All family members are welcome. Please know adult language and content occurs throughout the production.

ASL intrepretation will be provided.