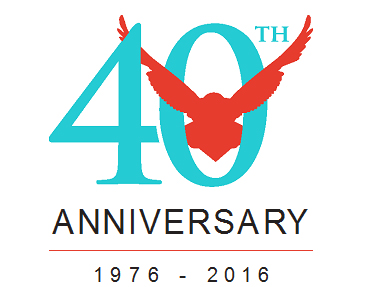 Join us for this unique film event. The three-day festival starts March 11 with a reception at UNL's Van Brunt Visitors Center (313 N. 13th St.). Hors d'oeuvres will be provided prior to the highly anticipated screening of Medicine Woman at the Riepma Ross Media Arts Center. Following the screening will be Q&As with the filmmakers.

Festival Schedule:

Friday, March 11

5:30 – 6:30: Reception and presentation of the Frank Blythe Award for Media Excellence to Peggy Berryhill

7 p.m. Medicine Woman (World Premiere)

8 p.m. Q&A: Producers Christine Lesiak & Princella RedCorn

9 p.m. Mankiller

Saturday, March 12

Noon: Little Big Shorts

Ronnie BoDean, The Weight, Call and Response, Blackfeet Flood: Haunted By Flood Memories, Blackfeet Flood: We Always Went Back There, Blackfeet Flood: Before the Water Came, Blackfeet Flood: Daniel Webster "Webb" Pepion, Blackfeet Flood: Kenny's Reaction, Medicine Game 2: Lyle

2 p.m. What Was Ours

3 p.m. Q&A: Producers Mat Hames & On-screen Talent Jordan Dresser

4 p.m. Navajo Math Circles

5 p.m. Q&A: Producers George Csicsery & On-screen Talent Henry Fowler

7 p.m. MEKKO

8:30 p.m. Q&A: Actor Zahn McClarnon (invited)

9 p.m. The Last Saint

Sunday, March 13

2 p.m. Missing Threads

3 p.m. Q&A:

5 p.m. Trudell

6 p.m. Q&A: Presenter LaNada War Jack

7 p.m. Chasing the Light

8:15 p.m. Q&A: Director/Producer Blackhorse Lowe

Monday, March 14 to Thursday, March 17: MEKKO

Frank Blythe Award for Media Excellence - Peggy Berryhill (Muscogee), the founder of the Native Media Resource Center (NMRC), will be awarded the Frank Blythe Award for Media Excellence at the Vision Maker Film Festival.
Founded in 1996, the NMRC produces content about Native Americans and promotes racial understanding and cross-cultural harmony. Peggy has been instrumental in organizing Native radio stations and independent producers throughout her career. Berryhill began broadcasting in 1973 at KPFA in Berkeley where she produced Living on Indian Time a weekly one-hour program focused on the Native community both local and national.

She has been a Program Director at KUNM-FM, KPFA-FM, and KALW-FM, and is the only Native person to have worked as a full-time producer at National Public Radio (NPR) in the Specialized Audience Programs Department from 1978-79. She has won numerous awards for her documentary work including the Unity Award, the Cindy, the New York Festival, Corporation for Public Broadcasting, and from the Native American Journalists Association.

Peggy's media expertise and commitment to community earned her the 2011 Bader Award from the National Federation of Community Broadcasters for her lifetime of commitment to Native Radio, Community radio and the inclusion of the voices of women and Indigenous communities in broadcasting. In 2005 she received the Local Heroes award from KQED-FM public broadcasting in San Francisco.

Peggy is known for her vision as a Media Architect designing media and technology opportunities and solutions by collaborating with numerous public broadcasting and community organizations and institutions such as the Smithsonian American History and the National Museum of the American Indian. Peggy's work has been groundbreaking and she continues to expand her horizons and experiences. In 2014 Peggy was inducted into the Muscogee Nation Hall of Fame for her work.
More details at: http://www.visionmakermedia.org/