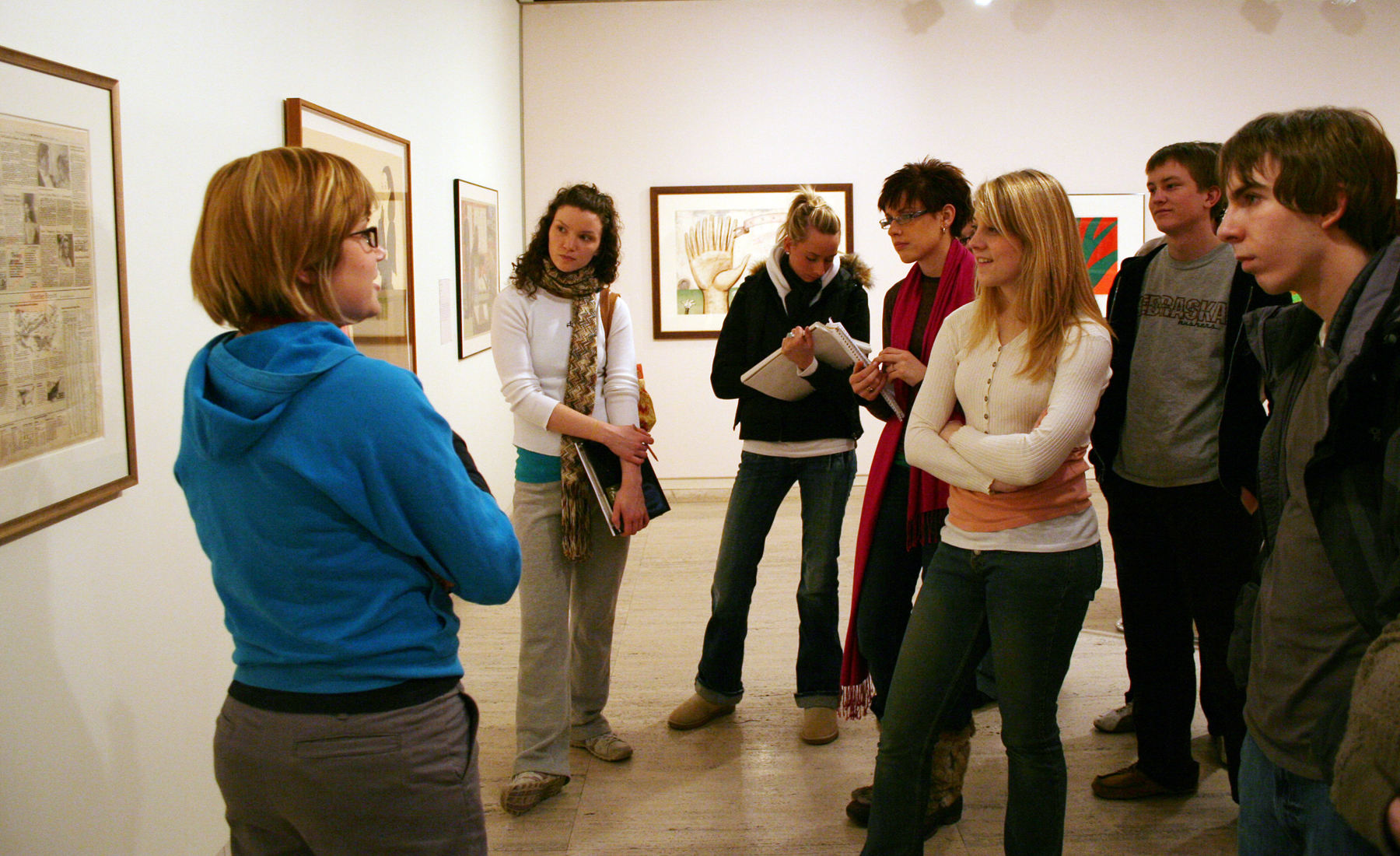 Interested in talking about ideas and finding out more about museums and what they do? Become a student docent. Sheldon Museum of Art — one of the premier university art museums in the country — is looking for students from all ages and backgrounds to join a team of volunteer guides who are dedicated to creating informal, energetic conversations around the art in our galleries. You don't have to have to be an artist or art historian: all you have to be is curious, and Sheldon staff will teach you to do the rest.

The next training begins Sept. 23 and will include information on the museum's landmark building and special exhibitions, conversations with its curators and staff, and practice giving effective tours to other students and members of the general public. The training consists of six weekly sessions on Friday afternoons from 3 to 4:30 p.m.; after it's complete, new docents are expected to attend regular meetings and artist talks to stay current on the museum's exhibitions and programs. Join us—create a dialogue, become part of the Sheldon community, and discover a world-class art collection.

For more information, contact Greg Nosan, the Sheldon's Curator of Education and Publications, at gnosan2@unl.edu or 402-472-9426.