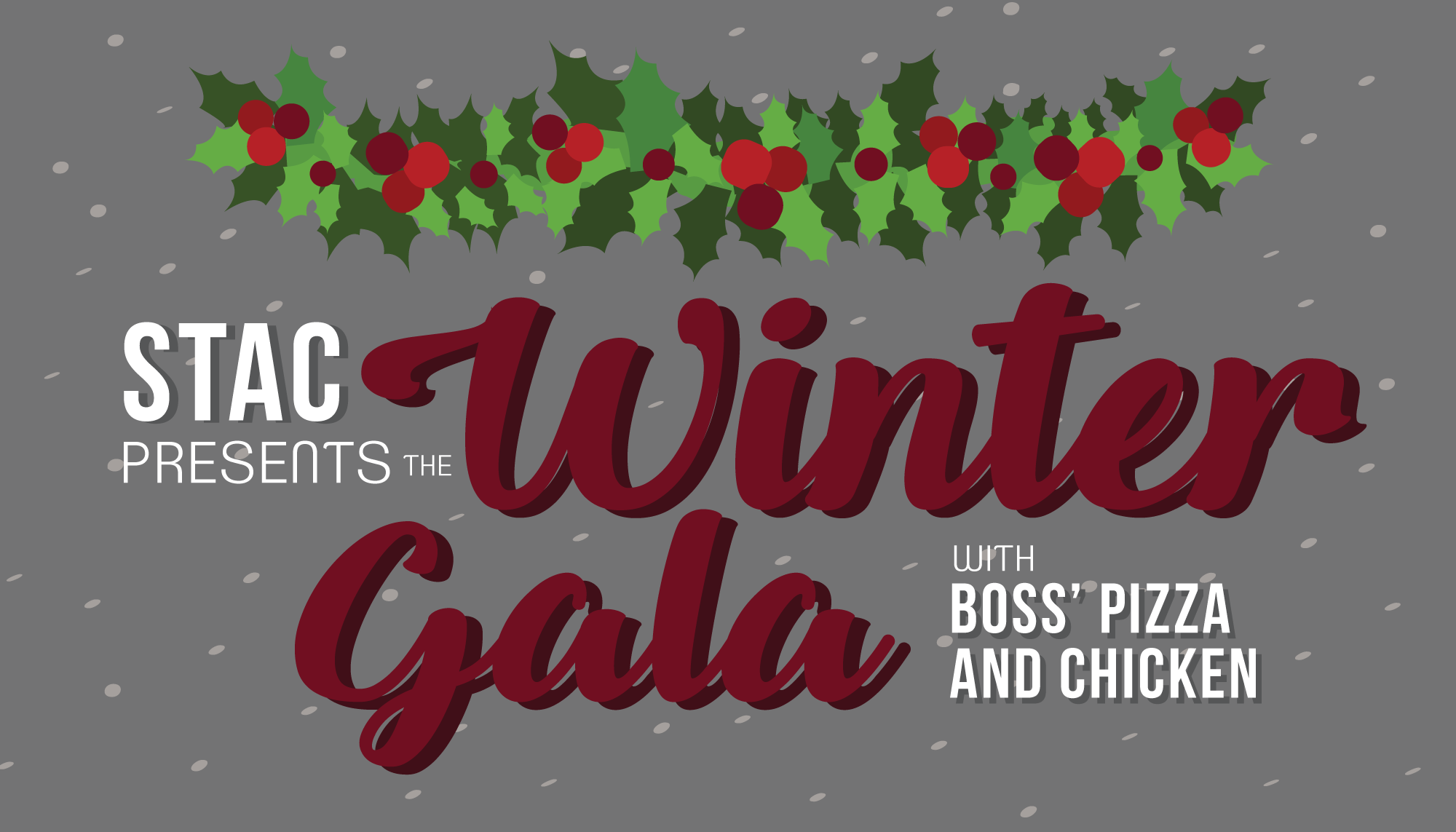 Celebrate the season with Students Together Against Cancer at a formal dinner affair, complete with Boss' Pizza and Chicken. Enjoy an engaging performance by UNL's Bathtub Dogs, then dine at tablecloths to the sound of a serenading violin. End the night by winning one of many raffle prizes and baskets donated by local businesses and leave full of festive cheer.

Make a donation online or to a STAC member to receive a ticket. The suggested amount is $10, but donate as much as suits you. One hundred percent of the profits go to help local cancer patients pay for living expenses during their treatment.

Formal attire, while not required, is highly encouraged and quite fun as well.
More details at: https://unl.teamstac.org/