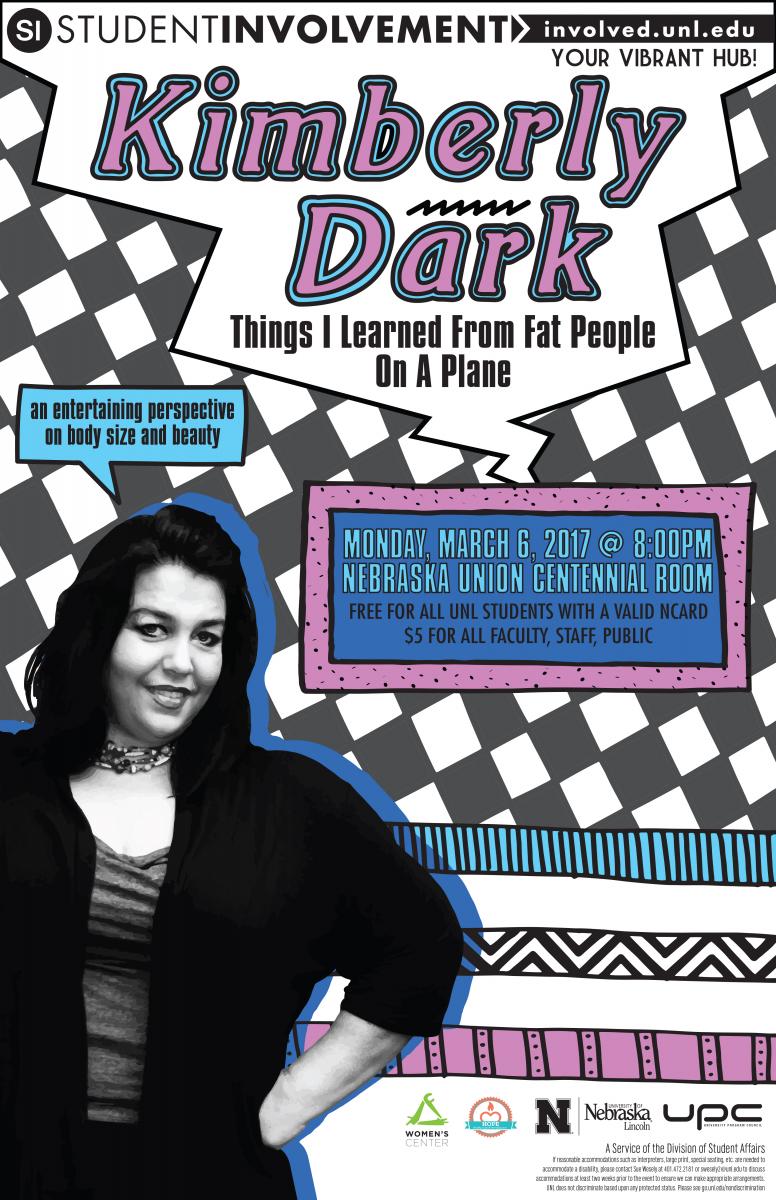 Kimberly Dark, writer, storyteller and speaker, will present "Things I Learned from Fat People on the Plane" at 8:00pm on Monday, March 6 in the Union Centennial Room. This event is free for UNL students with a valid NCard and $5 for faculty, staff and members of the public.

Kimberly Dark asks, "What does a fat, sexy, middle-aged babe have to do to get a ticket on the Respect Express (with a seatbelt big enough for safety). Come and experience a refreshing perspective on body size and beauty. Dark's performance is the final event of UNL's Eating Disorders Awareness Week, which begins February 28 and is coordinated by Healthy Outlook Peer Educators (HOPE), a student organization that is committed to creating a positive and empowering dialogue about food, exercise, body, and spirit.

Kimberly Dark is a writer; storyteller and speaker who helps audiences discover that we are creating the world, even as it creates us. She's the author of seven award-winning performance scripts and a number of educational programs regarding the body in culture – how appearances and identities influence our experiences in the world related to gender, race, body type/size, beauty, ability, etc. She uses humor and intimacy to prompt audiences to discover their influences and reclaim their power as social creators.