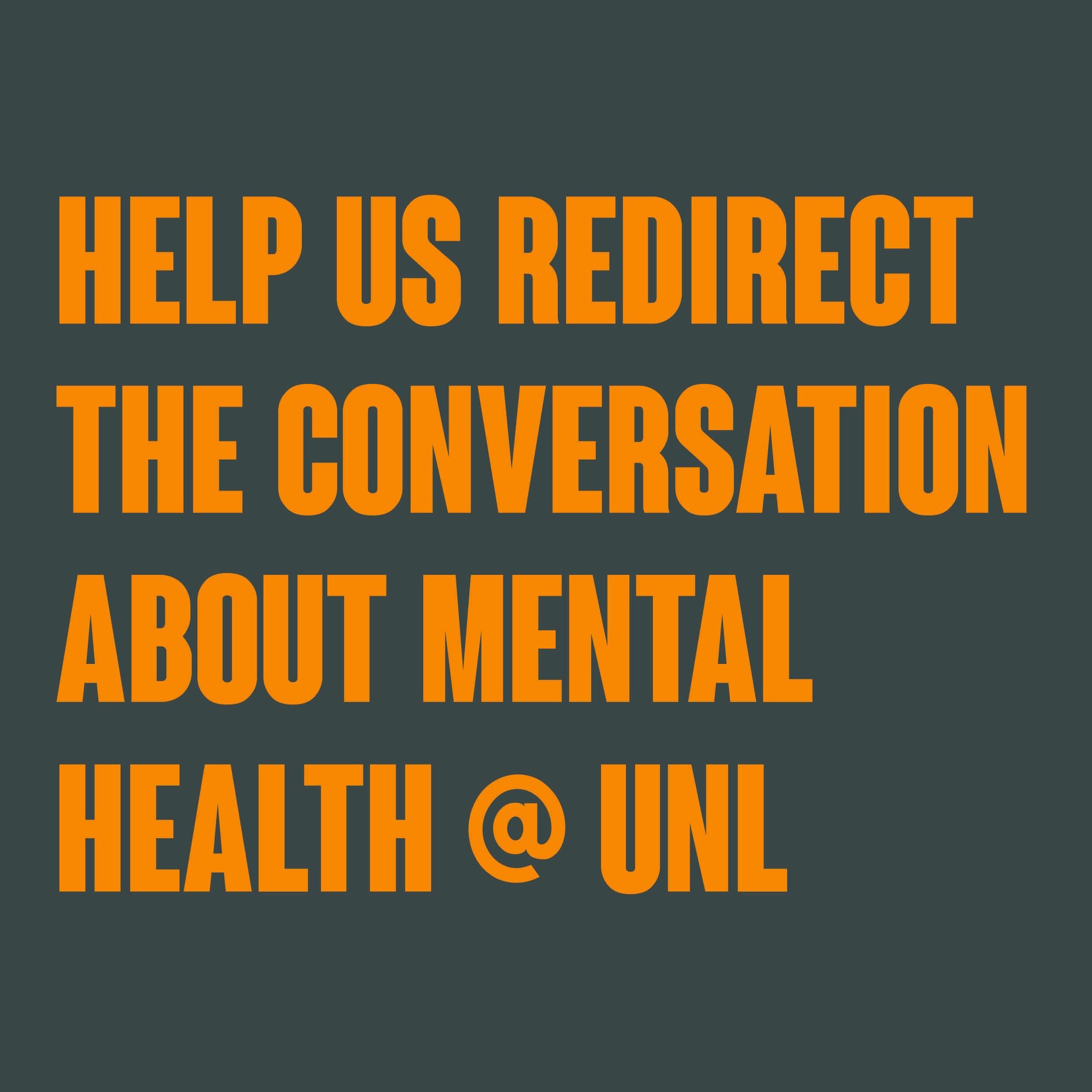 Writing content for Next@Nebraska can be hard, but conversations about mental health shouldn't be.

Get comfortable with redirecting the conversation surrounding mental health at our living room set up on the union green space. On March 9, from 11 a.m. - 3 p.m., stop by and hang out for a bit, eat some free food and talk to us about how you stay mentally healthy. While you're there, sign our pledge to help redirect the conversation surrounding mental health. Active Minds and UNL Out of the Darkness will be there, along with a member from CAPS and other organizations that have pledged to help in this important cause.

Redirect the Conversation is a mental health campaign on campus encouraging open discussions about mental health being just as important as physical health. We also focus on redirecting the conversation to reach out, connect and inspire hope through a common language, the five signs of emotional pain: personality change, agitated, withdrawal, poor self-care and hopelessness.

Follow us on Twitter @RedirectUNL, like us on Facebook at Redirect the Conversation or go to redirecttheconvo.com for more information.

We look forward to seeing you and having your organization join the conversation Thursday, March 9 from 11 a.m. - 3 p.m. on the green space.


More details at: https://www.redirecttheconvo.com/