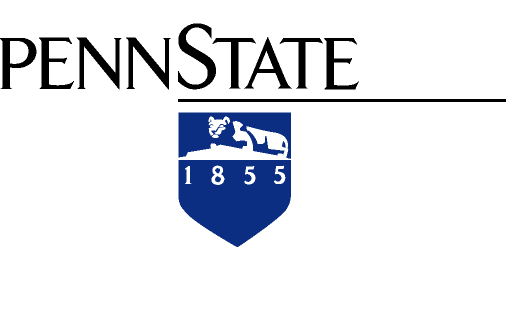 Things to do while visiting Penn State for the Nebraska game on Nov 12:

1. Stop by the Berkey Creamery for some ice cream. While you're waiting in line, check the QR code to learn how creamery ice cream goes from cow to cone in four days.

2. Get your picture taken at the Nittany Lion Shrine near the Nittany Lion Inn.

3. Visit Penn State's many museums: All-Sports Museum, Earth and Mineral Science Museum and Art Gallery, Frost Entomological Museum, Matson Museum of Anthropology, Palmer Museum of Art and Pasto Agricultural Museum. For locations and other information, go to http://www.psu.edu/ur/museums.html online.

4. Take an iHear, self-guided, walking tour of campus. For details, check http://ihear.psu.edu. Visit other spots that aren't on the inaugural tour, including the newly completed Millennium Science Complex.

5. Watch Penn State's other sports teams in action, Nov. 11: women's basketball vs. Washington State, 6 p.m., Bryce Jordan Center. Nov. 12: men's basketball vs. Hartford, 4:30 p.m., Bryce Jordan Center. Nov 13: women's basketball vs. Middle Tennessee State/UNC-Wilmington, time TBA, Bryce Jordan Center; and wrestling vs. Bloomsburg, 2 p.m., Rec Hall. For information, go to http://www.gopsusports.com online.

6. Stroll through the arboretum and visit the pollinator gardens, the Lotus pool, the fountain and the new Joel N. Myers Sundial. For information about the arboretum, go to http://arboretum.psu.edu online.

7. Hike up Mount Nittany and see Penn State's University Park campus from a different perspective. For information about the Mount Nittany Conservancy's nearly nine miles of volunteer-maintained trails and scenic views, go to http://www.mtnittany.org online.

8. Enjoy Grilled Stickies, meet friends at the Corner and sample a variety of foods from the numerous restaurants in downtown State College and the surrounding area. Then, pick up some souvenirs of your trip in the many shops in the region.

9. Shop at the Downtown Farmer's Market in State College on Nov. 11, to pick up some fresh, locally produced fruits, vegetables and baked goods for your pregame tailgate. The market will be open from 11:30 a.m. to 5:30 p.m. on Locust Lane between College and Beaver avenues. For information, go to http://www.statecollegefarmers.com online.

10. Take a short drive to Shaver's Creek Environmental Center and tour the Raptor Center, walk the network of trails and boardwalk over the wetlands at the inflow of Lake Perez, and visit the gardens and bird feeder areas. Then hop over to Stone Vallley Recreation Area, adjacent to Shaver's Creek, and check out the 29 miles of hiking trails. Go to http://www.outreach.psu.edu/shaverscreek and http://www.athletics.psu.edu/stonevalley for more information and directions.