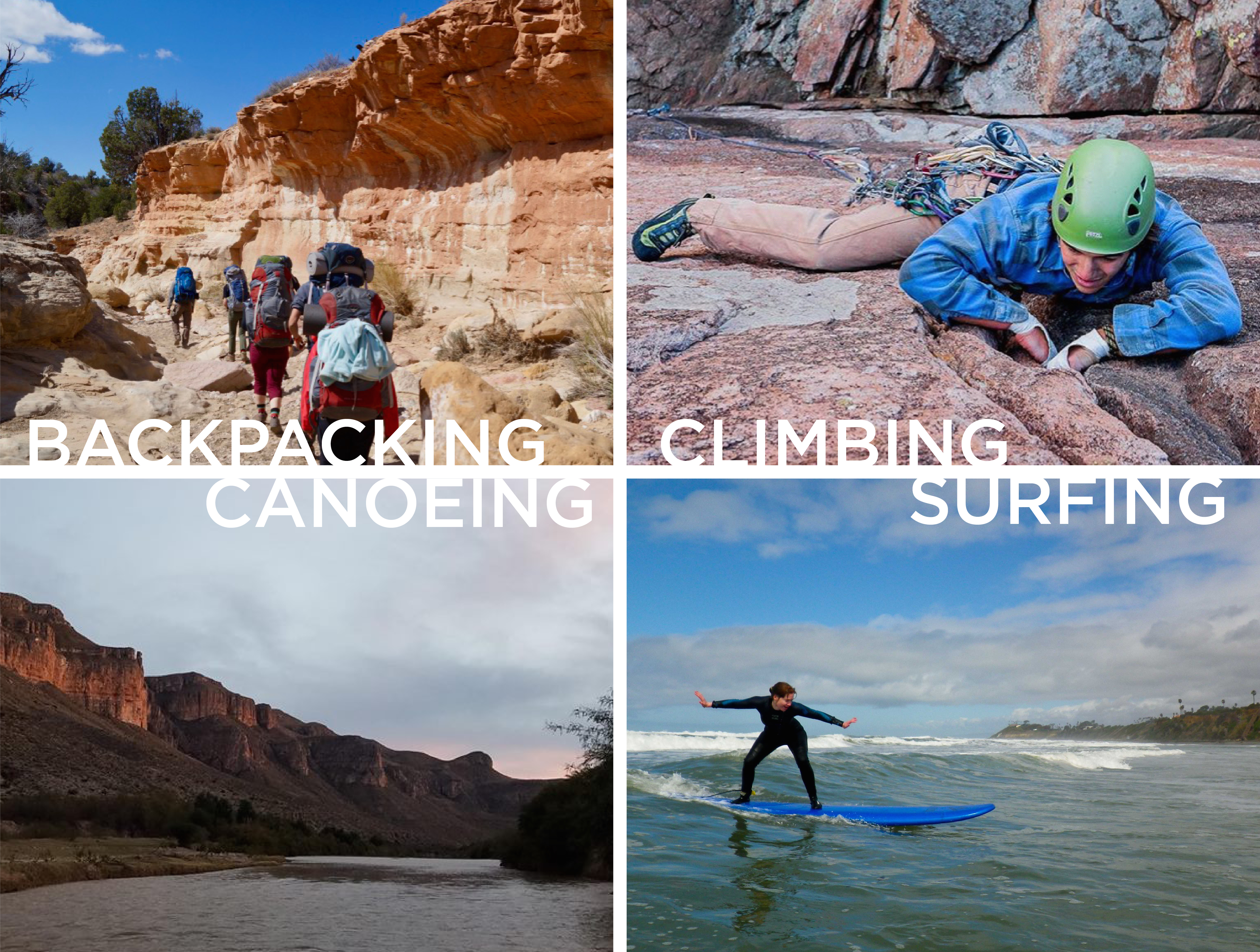 Looking for spring break plans? UNL Outdoor Adventures Center offers four trips for an unforgettable spring break. Try backpacking, outdoor climbing, canoeing, or surfing!

All trips include food, transportation, necessary gear, trip guide, and camping fees/permits.

ESCALANTE, UTAH BACKPACKING
$495 for UNL Students + Members
$575 for General Public
Explore canyons and learn a little about native cultures of the area while backpacking in the canyons of the park. Also day hike through other regional parks offering amazing views of arches and canyons and other geological formations.

WICHITA MOUNTAINS CLIMBING
$495 for UNL Students + Members
$575 for General Public
Explore the surprisingly quality rock in south central Oklahoma. Take in the views as you climb above the Colorado-esuqe "Narrows' and the top of Mount Scott. Put your skills to the test as you crag some pristine granite domes and cliffs.

TEXAS CANYONS CANOEING
$495 for UNL Students + Members
$575 for General Public
One word best describes the canyons of West Texas: remote. If you're seeking a real adventure, you won't find a better alternative this Spring Break. Paddle in the tight canyons forged by iconic watersheds of the remote desert and explore side canyons or remains of villages long past. Find something worth telling stories about when you return from the break.

CALIFORNIA SURFING
$675 for UNL Students + Members
$750 for General Public
Escape landlocked Nebraska and join an awesome group for a California surfing adventure. Eli Howard's Surf Camp will provide you with five days of quality surfing instruction, exploratory activities, and four nights of memorable beach camping experiences. Along with daily surfing, your trip will be filled with activities such as exploring coastal environments, body surfing, tidepooling, and afternoon excursions. As well as kicking back and enjoying the natural beauty of the coast while doing daily yoga/stretching sessions, watching surf movies, having bonfires, playing games, telling stories, and enjoying each other's company.

Registration deadline is March 9th. Sign up at the link below or at UNL Outdoor Adventures Center Member Services Desk.
More details at: https://go.unl.edu/ch2k