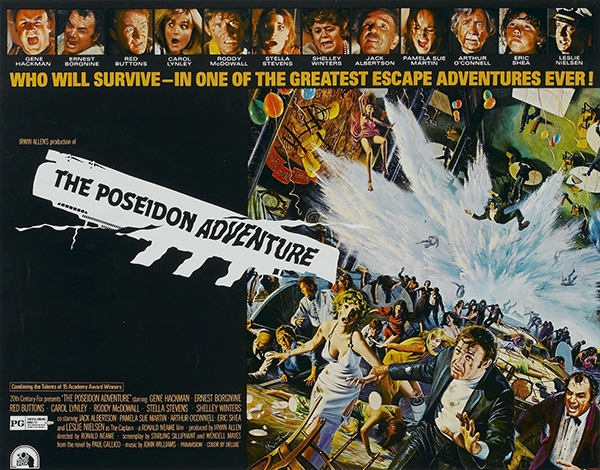 In conjunction with its current exhibition "Donald Sultan: The Disaster Paintings," Sheldon Museum of Art presents three popular cinema disaster films—"The Poseidon Adventure," "Twister," and "Contagion." The films will be screened in Sheldon's Ethel S. Abbott Auditorium. Admission is free.

The series begins Thursday, February 15, at 6 p.m. with "The Poseidon Adventure." This 1972 film tells the story of passengers aboard the SS Poseidon who must fight for survival after their ship is overtaken by a tidal wave.

The series continues with "Twister" on March 1 and "Contagion" on April 12. Learn more about the film series and the museum's current exhibitions at sheldonartmuseum.org.

The disaster film series is cosponsored by the Mary Riepma Ross Media Arts Center.
More details at: http://sheldonartmuseum.org?utm_campaign=UNL_ENews&utm_medium=email&utm_source=event&utm_content=Disaster Film Series: "The Poseidon Adventure" (1972)